When a company's share price crashes in the wake of a public health scare, it can take a long time for the business to rebuild a reputation seemingly wiped out overnight.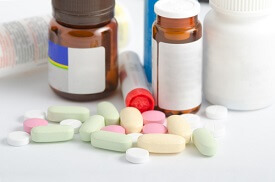 Case in point: Chipotle Mexican Grill Inc. (NYSE: CMG). Last Friday, the restaurant chain was linked to an E. coli outbreak in the Pacific Northwest. Forty-three restaurants in between Seattle, Washington, and Portland, Oregon, were closed after six of them were connected to the epidemic, which sickened twenty people over the span of two weeks. According to an Oct. 31 news release from the Washington State Department of Health, eight of the cases resulted in hospitalizations.
Chipotle's share price crashed 3.5% that day to close at $624, erasing about half a billion dollars from its market value. The stock was already down 6.5% prior to the outbreak, and the company reported less than stellar quarterly earnings on Oct. 20.
But this kind of health disaster has happened before, and it will happen again.
In fact, compared to these five notorious public health scares, Chipotle's debacle looks like a cake walk. Or a "burrito walk," if you will…
5 Notorious Public Health Scares – and the Stock Price Crashes That Followed
No. 1: Johnson & Johnson (NYSE: JNJ)
In 1975, Tylenol aggressively advertised to the public it was an alternative to stomach-upsetting pain relievers like aspirin. The drug had an astounding 35% share of the $1 billion analgesic market, reported Fortune on Oct. 7, 2012 – until September 1982. That's when someone laced a few capsules with cyanide and restocked the tainted product back onto the shelves of Chicago-area drugstores.
On Sept. 29, 1982 – the night before the first poisoning made headlines – shares in Tylenol's parent company, Johnson & Johnson, had risen in the previous two years from the low 20s to around 48.125 points. Within a few days, however, it plummeted.
Share price crash: JNJ stock took a 17% split-adjusted nosedive. However, as it became known that the company was not responsible for the cyanide-laced pills, the stock was able to recover its pre-headline price of $2.95 within 43 days of the scandal.
No. 2: Yum! Brands Inc. (NYSE: YUM)
Sales in China fell sharply after one of Yum's suppliers was discovered to have been using expired and contaminated chicken and beef in July 2014. A Shanghai journalist, reported Forbes on Sept. 1, 2014, secretly captured footage of this contaminated meat being processed inside a factory. The video went viral.
Share price crash: The YUM price fell from $82.35 on July 11, 2014, to $77.43 a week later on July 18. That's a 6% drop. By Oct. 17, 2014, it was down to $69.31 – or 16% in three months.
No. 3: McDonald's Corp. (NYSE: MCD)
McDonald's sales in China also fell sharply after one of its suppliers was busted for using bad meat in July 2014 – the same as Yum's scandal. However, MCD's issues didn't stop there…
Several Japanese customers reported finding bits of plastic in their food, and on Feb. 6, Daily Mail reported that someone found a tooth.
Share price crash: Quarterly earnings for MCD reported on Oct. 21, 2014, fell to $1.07 billion, or $1.09 a share, from $1.52 billion, or $1.52 a share, a year before. That's a 30% price drop. This year, however, the burger chain ended a seven-quarter losing streak in the United States. In the third quarter reported on Oct. 22, same-store sales grew 0.9% compared to the same period last year. Overall, McDonald's profit climbed to $1.3 billion for the quarter, up from $1.07 billion for the same quarter in 2014.
No. 4: Jack in the Box
The 1993 outbreak of food poisoning from hamburgers sold at Jack in the Box outlets left two children dead. The stock of the chain's parent company, Foodmaker Inc., dropped more than 35%, reported a Feb. 6, 1993, New York Times expose on the debacle. Jack in the Box completely overhauled and restructured their corporate operations around food safety priorities, setting new standards across the entire fast food industry.
Share price crash: Foodmaker Inc. reported a 1992 second-quarter loss of $20 million to $30 million because of the food-poisoning epidemic, reported a March 25, 1993, article in The L.A. Times. "[The company] blamed the projected loss, which will amount to between 50 cents and 75 cents a share, on a sharp drop in sales, as well as financial assistance to franchisees and other one-time expenses. In the second quarter of 1992, Foodmaker reported net operating income of $3.04 million, or 10 cents a share, but an extraordinary charge to pay off debt resulted in a net loss of $57.4 million, or $1.93 a share."
No. 5: Fonterra Co-operative Group Ltd. (NZE: FCG)
On April 5, 2013, The New Zealand Herald revealed that a dirty pipe at Fonterra's (the World's biggest dairy exporter) Hautapu plant in the Waikato (a region of New Zealand's upper North Island) might have contaminated three batches of a whey protein with bacteria that causes botulism.
Share price crash: Fonterra's share price slumped by $0.60, or almost 10%, after the botulism scandal made headlines. The dairy co-op said its earnings before interest tax would fall to around $500 million to $600 million on July 31, 2014 – down from $1 billion a year earlier.
Find us on Twitter @moneymorning.
Get It While It's Hot: Sometimes Washington triggers a stock move that can hand us outsized gains. That's exactly what happened with Gilead Sciences Inc. This company dominates the HCV sector. And as we'll show you today, opportunities for the firm are growing faster…