As we head into the final stretch of 2015, we've picked out the three best penny stocks to buy before 2016.
This is a great time to look for buys because the "January effect" could end up having a major impact on penny stocks. The January effect is a seasonal run-up in stocks that takes place at the end of December into January.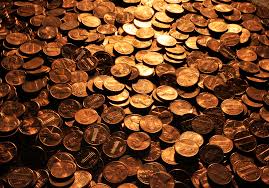 The history of the January effect suggests that small caps far outperform large caps starting at the end of December. The explanation is that traders start accumulating beaten-down or low-priced stocks in December to get a head start on the January effect.
So while now is a great time to find the best penny stocks to buy, it's important to remember that investing in penny stocks can be risky. They can bring huge profits in a short time period, but they can also be highly volatile.
That's why Money Morning experts advise that penny stocks should only represent a small percentage of any portfolio. In fact, one stock should never account for more than 2% of your investing capital.
But if you're willing to take on some risk while looking for a huge profit opportunity, these are three of the best penny stocks to buy before 2016…
Top Penny Stocks to Buy for 2016, No. 1: Genetic Technologies Ltd.
Genetic Technologies Ltd. (Nasdaq: GENE) is a molecular diagnostics company that offers predictive testing and assessment tools to help physicians proactively manage women's health.
The company's lead product, BREVAGenplus, is a clinically validated risk assessment test for non-hereditary breast cancer and is first in its class. BREVAGenplus is designed to facilitate better informed decisions about breast cancer screening and preventive treatment plans.
The company successfully launched the first generation BREVAGen test in the United States via its U.S. subsidiary Phenogen Sciences Inc. The release of BREVAGenplus, launched in October 2014, significantly expands the applicable market. The BREVAGenplus test assesses both clinical risk factors and genetic markers known to be associated with sporadic, or non-hereditary, breast cancer to determine a woman's five-year and lifetime risk of developing the disease.
While the American Cancer Society's recent changes to its breast cancer screening guidelines presents a challenge to physicians, it provides GENE an edge.
Further scientific validation studies of BREVAGenplus have recently been completed. The company expects to announce the results along with the publication of the first such study by the end of Q1 FY16.
GENE also plans to conduct three clinical trials in the United States. The first of these trials is scheduled to begin in Q2 FY16 with completion expected before the end of FY16. Two longer-term clinical trials are also expected to start within the current financial year and are designed to run for up to two years.
At $2.86, shares are up 48.5% year to date.
Continue reading for two more of the top penny stocks to buy before 2016…