There was more bad news for Twitter stock today as Chief Executive Officer Jack Dorsey is under fire for cutting Twitter Inc.'s (NYSE: TWTR) staff by up to 9% in October.
According to USA Today, the Rev. Jesse Jackson sent a letter to Dorsey sharing his concern that Twitter's layoffs disproportionately affect Hispanics and African-Americans.
Twitter stock is down more than 1.8% today.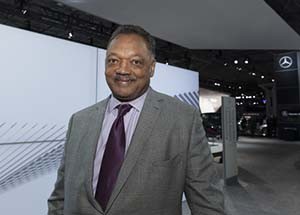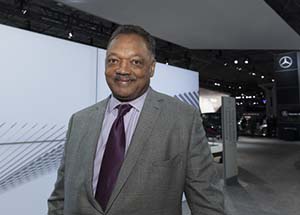 The social activist wants Twitter to disclose the number and percentage of underrepresented minorities who lost their jobs in the recent downsizing. Dorsey first announced the Twitter layoffs in a tweet stating the decision was necessary to enable Twitter to move with greater focus and reinvest in growth.
Jackson's inquisition is the last thing Twitter needs after its disastrous 2015 Q3 earnings report...
Twitter only reported 320 million monthly active users (MAUs) in its quarterly earnings report released on Oct. 27. From Q2 2015 to Q3 2015, Twitter only grew MAUs 1.25%.
With stagnant user growth and impressive numbers from competitor Facebook Inc. (Nasdaq: FB), many TWTR shareholders are panicked.
Complicating matters is the fact that Dorsey is also the CEO of Square Inc. (NYSE: SQ), a company launching an IPO the week before Thanksgiving. So Dorsey doesn't even have his full attention devoted to Twitter's problems.
With dismal earnings, increasing criticism, and a distracted CEO, it's starting to look like a rebound for Twitter stock is a long shot...
Dorsey's Efforts Haven't Jumpstarted Twitter Stock
CEO Jack Dorsey has only held the title of permanent Twitter CEO since Oct. 5, so he's not responsible for every problem.
But Twitter's series of missteps show how difficult it will be for Dorsey and his executives to turn things around...