The Valeant Pharmaceuticals Intl. Inc. (NYSE: VRX) stock price has dropped 44% year to date and nearly 80% over the last three months.
While some are saying VRX stock has now become undervalued, Money Morning Global Credit Strategist Michael Lewitt says the Valeant stock price will only continue to fall.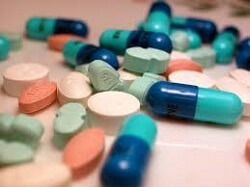 Thursday, VRX shares ended down 14.9% to $78.77. Earlier in the session, shares fell as low as $73.37. Thursday's close marked a 2.5 year low for the VRX stock price. Roughly 57 million shares changed hands, more than three times the normal daily volume.
And VRX stock immediately fell another 1% today (Friday).
Thursday's drop followed new questions from billionaire investor William Ackman about the future of Valeant's Chief Executive Officer J. Michael Pearson.
Ackman's hedge fund, Pershing Square, is a key VRX shareholder. At one point, Pershing had a fifth of its holdings in Valeant. The firm and its investors have lost roughly $2.3 billion since taking a 6% stake in Valeant earlier this year.
Ackman has stood by the company and Pearson even as controversy over Valeant's drug pricing, distribution policies, and relationship with specialty pharmacy Philidor Rx escalated. However, Ackman expressed doubts Thursday in a front page Wall Street Journal article about whether Pearson has the ability to navigate the political and public relationship challenges plaguing Valeant.
But by Thursday afternoon, Ackman had changed his tune and reaffirmed his confidence in Pearson. He called him "one of the most shareholder-oriented CEOs I know." It was the second time in a week that Ackman voiced support for the beleaguered CEO.
And as was case with the first time, Ackman's support did little to stave off a sell-off in the Valeant stock price.
More bad news for Valeant came Thursday when Goldman Sachs sold 1.3 million shares of VRX. In April 2014, Pearson pledged 2 million shares to Goldman in exchange for a $100 million loan. At the time of the loan, the VRX stock price was around $206.
Valeant has lost more than $63 billion in market value since shares peaked at $263.81 in August. Its market cap is now $26.79 billion.
With the reputation of VRX's management tainted and investigations into the company mounting, the VRX stock price likely has further to fall…
VRX Stock Price Hasn't Hit Bottom Yet