The BlackBerry stock price is up nearly 1% today after jumping 5.53% Friday.
BlackBerry stock jumped after CEO John Chen made several optimistic comments in an interview with Bloomberg on Friday.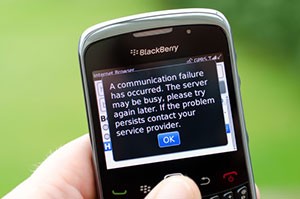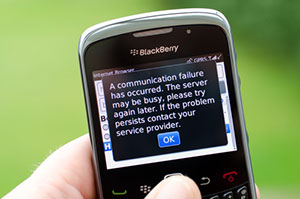 In the interview, Chen highlighted how BlackBerry Ltd. (Nasdaq: BBRY) plans to reach $500 million in software revenue by March 2016. Chen also stated that BlackBerry has over $3 billion in cash. While that news sent the BlackBerry stock price higher Friday, Wall Street wants to see what BlackBerry has left to offer in the smartphone department...
On Friday, Nov. 6, BlackBerry launched its first Android-based device known as BlackBerry Priv. There is a lot riding on Priv, as BlackBerry may abandon building smartphones if its latest offering is not successful. According to Gadgets 360, BlackBerry may continue building smartphones if the Priv is successful.
While Chen is optimistic about BlackBerry's future, the Priv may simply be too little too late...
Joanna Stern of The Wall Street Journal said she doesn't know anyone who owns a BlackBerry anymore. "Had BlackBerry's new Priv been released five years ago, things could be different," she said. "I'd own one. You'd own one. Obviously bankers, lawyers and salespeople would have them."
Despite the additional revenue from the Priv, any climb in the BlackBerry stock price will be tied to growth in its software business.
You see, BlackBerry has quietly transitioned into other markets. BlackBerry announced plans to acquire mobile security service WatchDox in April, acquired German mobile security company Secusmart in 2014, and invested in NantHealth in 2014, a medical service involved in the Internet of Things.
And BlackBerry will continue to depend on more than just cellphone sales as we move into 2016. Here's what investors need to know about BlackBerry and BlackBerry stock...