Square Inc. (NYSE: SQ) stock hits the market on Thursday, Nov. 19, in one of the most anticipated tech IPOs of the year.
As the company prepares to go public, investors are wondering, "Should I buy Square stock?"
Here's everything investors need to know about the Square IPO and Square stock...
A Comprehensive Guide to the Square IPO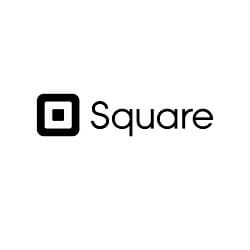 The Square IPO price range is between $11 and $13 a share. The company will announce the final price after the closing bell on Wednesday, Nov. 18. Square will sell 27 million shares and plans to raise $324 million.
Following the deal, Square will command a $4.2 billion valuation. Although that's much lower than the $6 billion valuation it received during its last round of funding, it's still higher than other recent tech IPOs. The Square IPO valuation beats Etsy Inc.'s (Nasdaq: ETSY) $1.8 billion and GoDaddy Inc.'s (NYSE: GDDY) $3 billion.
Square is a tech startup founded in 2009 by Jack Dorsey and Jim McKelvey. The company provides a mobile payment service for phones and tablets. Its primary product is the Square Reader software, which plugs into a standard headset jack and lets people take credit and debit card payments. Each Reader costs about $10.
The Square IPO comes less than two months after CEO Jack Dorsey became permanent CEO of Twitter Inc. (NYSE: TWTR). Dorsey will be dividing his time and attention between the two tech companies. His dual leadership has left investors wondering if he'll be able to manage two publicly traded companies.
In fact, it was listed as a risk in the Square IPO filing...
"This may at times adversely affect [Dorsey's] ability to devote time, attention, and effort to Square," the filing said.
And that's not the only risk facing Square stock. The company is also not profitable.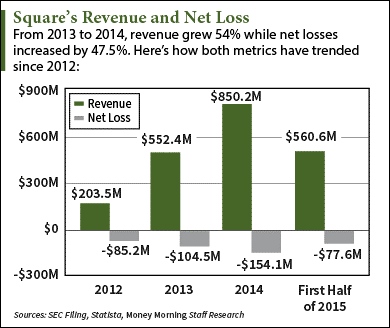 During the first half of 2015, Square posted $560.6 million in revenue, up 51% from the same period last year. About 11% of this year's sales have come from its partnership with Starbucks Corp. (Nasdaq: SBUX), which started selling Square Readers at all U.S. locations in 2013.
However, Square has actually lost $71 million since the partnership started. The firm is already in a $77.6 million hole this year and stated it "may not achieve or maintain profitability" in the IPO filing.
Another challenge the company faces is the volatile IPO market. There have been only 18 tech IPOs this year. That's the lowest number of tech deals since 2008. According to Renaissance Capital, a manager of IPO-focused ETFs, all 2015 IPOs have seen an average decline of 2.2%.
But as the first exciting tech IPO in months, investors keep asking, "Should I buy Square stock as a long-term investment?"
Here's how you can play SQ stock after it starts trading next week...
Should I Buy Square Stock After the IPO?