I hope you followed my advice and stayed in the market last month.
If not, I hope after you see what I have for you today that you'll get back in.
As we've talked about in several recent conversations, I live by the credo "always have some money invested in tech stocks" – no matter how much "noise" you hear out of Wall Street and Washington.
Otherwise, you'll miss opportunities to buy winning stocks when they are "on sale." Worse, you'll miss taking a big profit from the rebound.
And brand-new market data from Lipper proves this.
The S&P 500 Index rose 8.7% last month. That makes October the single best month for the broad market since October 2011, when the S&P 500 rose 10.9%.
And this all happened in the face of Wall Street's fears about everything from a rising dollar to China's slowing growth to the possibility that the U.S. Federal Reserve will raise interest rates by the end of the year.
With that in mind, today I want to review some historic economic numbers.
And then I'll show you why you should be bullish about tech investing for the rest of 2015…
Wall Street Spooks Itself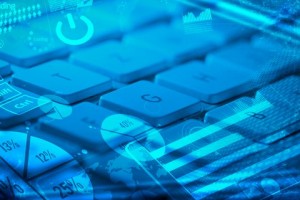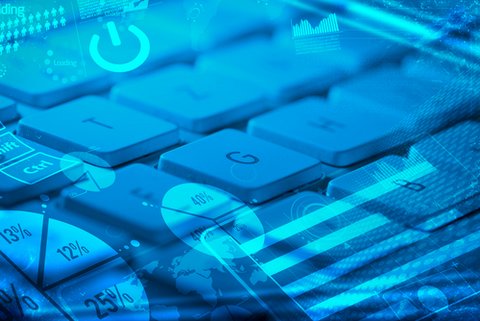 If you've been following the financial news, you've seen the confusion and fearful misinformation out there regarding the market and the likelihood of an enormous October decline.
Indeed, long before Halloween rolled around, I had lost count of the number of "stories" suggesting we might see a stock market crash by the end of that month.
It was almost as if every mainstream pundit felt the need to write their own economic "Tales from the Crypt."
Here's a perfect example of just what I'm talking about. On Oct. 6, the online journal ETF Daily News carried this teaser headline: "Stock Market Crash October 2015? 9 of the 16 Largest Crashes in History Have Come This Month."
The article hedged its hysteria a bit by pointing out that the data didn't ensure we'd see the market plummet. But its general thesis was still: "We should all be on alert."
Just the opposite occurred. Through Nov. 5, the S&P 500 was up more than 2% for the year. While those aren't stellar profits, it's far from a crash.
And what we should "be on alert" for isn't a crash – but tech stock "Buy" opportunities.
Because without drawing significant media attention, tech stocks have managed to crush the broader market.
The tech-centric Nasdaq Composite Index had gained 8.3% this year – more than four times the S&P 500's return over the period.
With that in mind, I want to look at key economic data that helped drive the market higher and why I believe these factors constitute an "unstoppable trend" that will be good for tech investors at least through the end of this year.
Looking Good at Home and Abroad
Join the conversation. Click here to jump to comments…
About the Author
Michael A. Robinson is one of the top financial analysts working today. His book "Overdrawn: The Bailout of American Savings" was a prescient look at the anatomy of the nation's S&L crisis, long before the word "bailout" became part of our daily lexicon. He's a Pulitzer Prize-nominated writer and reporter, lauded by the Columbia Journalism Review for his aggressive style. His 30-year track record as a leading tech analyst has garnered him rave reviews, too. Today he is the editor of the monthly tech investing newsletter Nova-X Report as well as Radical Technology Profits, where he covers truly radical technologies – ones that have the power to sweep across the globe and change the very fabric of our lives – and profit opportunities they give rise to. He also explores "what's next" in the tech investing world at Strategic Tech Investor.