Accelerating changes in the oil industry are leading to two major emerging trends.
Tuesday morning, the International Energy Agency (IEA) in Paris reported that global investment cuts in forward capital commitments for new projects continue to intensify, with the current total in excess of $20 billion. Extrapolations made by other analysts quickly put another zero on the amount if extended out a few years.
With crude languishing at $45 a barrel in New York and less than $50 in London, this is the latest signal that the low prices for oil are initiating a pullback in projects. But it is the range of the cuts this time around that is interesting.
And this development is spurring a second, more extreme effect on the sector...
The U.S. and Canada Delay New Drilling Projects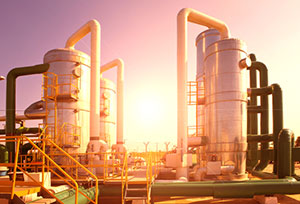 We have already witnessed postponements in more expensive unconventional drilling in the United States and corresponding delays in Canada on new oil sands projects.
These were the first expenditures to come under pressure. Deeper, horizontal, fracked drilling is much more expensive than conventional, shallower, vertical production. With the average shale project requiring outlays of $5 million or more per well, average prices would need to be in excess of $70 a barrel to break even.
Shale and tight wells provide most of their volume upfront, usually in the first 18 months. And while production could continue at a lower rate for much longer, the problem of realizing a sufficient return on investment (ROI) persists. With the bulk of the oil coming up when prices are low, ROI declines significantly... and the attractiveness of the project along with it.
As New Shale Sources Enter the Picture, Saudis Will Fight for Market Share
The American shale and tight oil sector had been one of two main targets for the OPEC decision last Thanksgiving to maintain production (the other being the Saudi concern over Russian inroads into the Asian market). Increasing production from the new sources was projecting major shifts in market share. OPEC needed to curtail that.
And for good reason. The current contest with U.S. unconventional sourcing is hardly going to resolve the matter. American companies are first out of the gate, but the vast majority (almost 77%) of recoverable shale/tight oil worldwide is located someplace else.
That means the Saudis are going to be fighting this market share battle repeatedly as new competing sources are phased in. Regulatory, property ownership, infrastructure, and a number of other impediments may slow the process. But it is coming, and Riyadh knows it.
Overall Demand Levels Are Going to Rise
The IEA also cautions that a new round of geopolitical imbalances may result. It is important to remember that the demand levels worldwide are not declining. In fact, we are seeing once again the development of a rise. Some of this is because cheaper prices usually occasion greater consumption. But this is also because the overall demand base is moving up.
Yet none of this is going to rescue the more expensive part of the forward capital expenditure curve in time to keep the second shoe from falling.
That's the second trend coming into focus.
Join the conversation. Click here to jump to comments…
About the Author
Dr. Kent Moors is an internationally recognized expert in oil and natural gas policy, risk assessment, and emerging market economic development. He serves as an advisor to many U.S. governors and foreign governments. Kent details his latest global travels in his free Oil & Energy Investor e-letter. He makes specific investment recommendations in his newsletter, the Energy Advantage. For more active investors, he issues shorter-term trades in his Energy Inner Circle.