The oil price plunge has claimed another victim: the Magnum Hunter Resources Corp. (NYSE: MHR) stock price.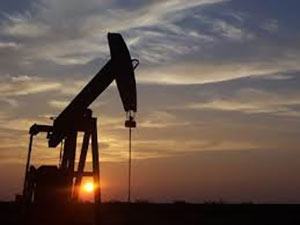 The MHR stock price sank roughly 40% Tuesday before trading was halted. Shares of the independent oil and gas company tumbled on news that shares will be delisted by the NYSE due to its stock price being "abnormally low."
And based on the company's recent public disclosures, the NYSE fears that MHR's financials are so bad that the company will not be able to meet its obligations.
The MHR stock price has now fallen all the way to $0.15 per share.
The 43% year-over-year decline in oil prices has been the biggest factor in the stock drop.
About one in five layoffs announced this year are attributed to low oil prices. Overall, oil prices are responsible for 101,383 job cuts so far in 2015.
The plunge in oil prices is also responsible for a number of bankruptcies. In the past year, 19 oil and gas companies have fallen into bankruptcy.
And while Magnum has embarked on restructuring, bankruptcy "may be unavoidable," the company said.
Magnum Hunter saw revenue plunge 55% year over year in Q3 to $27.9 million, down from $62.5 million. MHR is engaged in the exploration and production of crude oil and natural gas in the Marcellus Shale, Utica Shale, Williston Basin, and Bakken Shale.
In mid-October, Magnum Hunter hired PJT Partners LP as financial advisor, and Kirkland & Ellis LLP as special legal advisor. The two firms were retained to advise MHR on potential strategic alternatives to enhance liquidity and address the company's current capital structure. All MHR dividends have been suspended.
But things continue to worsen for Magnum Hunter and the MHR stock price…