Match.com (Nasdaq: MTCH) will begin trading as a public company on Thursday, Nov. 19. According to the Match.com IPO filing, the company plans to raise $433 million by offering 33.3 million shares.
If Match.com does raise $433 million, the company will have a valuation of $3.2 billion. The price range for the Match.com IPO is set at $12 to $14 per share.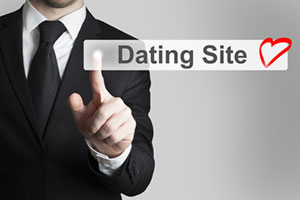 The $3.2 billion figure is a hefty valuation considering Match's 2014 profit was $148 million.
The Match.com IPO is also happening during a time when IPOs have underperformed. IPOs in 2015 have declined an average of 2.2% from their offer price.
Here are all the must-know facts about the Match.com IPO filing…
The Biggest Match.com IPO Filing Details to Know
The Match.com IPO will be a spin-off deal from media conglomerate IAC/InterActiveCorp (Nasdaq: IACI). After the Match IPO, IAC will own all outstanding Class B shares. This gives IAC the majority voting power for electing board members and changing dividend policies.
Before the Match.com IPO, the company positioned itself as the largest online dating conglomerate in the United States. Match owns 45 dating and educational services, including Tinder and OkCupid.
The Match.com IPO filing revealed the online dating and educating services company was very active in the acquisition market in 2015. Match acquired 25 different brands for a total cost of $1.3 billion.
The Texas-based company has shown solid revenue growth in the past three years because of the booming Internet dating market. The popularity of Tinder and other apps have helped.
Tinder currently has 583,000 paid members, and Match Group has a total of 4.7 million paid members as of Sept. 30.