The Angie's List stock price climbed 14% today (Thursday) and hit a 52-week high of $9.12 intraday after IAC/InterActiveCorp (Nasdaq: IACI) revealed it has approached Angie's List Inc. (Nasdaq: ANGI) about a merger.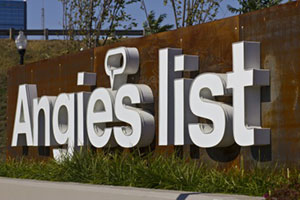 Billionaire investor Barry Diller's IAC released a letter Wednesday it had sent to Angie's List about the deal. IAC said it was disappointed Angie's board wasn't interested in negotiating and that's why it made its offer public.
IAC offered $512 million in cash, or $8.75 a share, for ANGI. That was about 10% above the company's market value at the close of trading Wednesday before the announcement.
Angie's List is a local services marketplace and consumer review site for everything from home improvement to healthcare.
IAC's proposed merger with Angie's List would be completed via a tax-free, stock-for-stock exchange.
In response to IAC's offer, Angie's List issued a statement late Wednesday saying it will review and evaluate the proposal. But IAC acknowledged Angie's List has rebuffed its offer.
Now, IAC is preparing for a hostile takeover.
IAC maintains a merger offers "compelling strategic rationale." The media and Internet company comprised of more than 150 brands says it is "confident" and "well-positioned to swiftly consummate a transaction that will be in the best interests of Angie's List stockholders."
IAC's offer comes as it hunts for new investments to replace Match Group. Match is IAC's dating subsidiary, which includes Tinder, Match.com, and OkCupid. Match Group is scheduled to go public next week.
With the Angie's List stock price climbing to 52-week highs today, here's how investors should handle ANGI stock now…