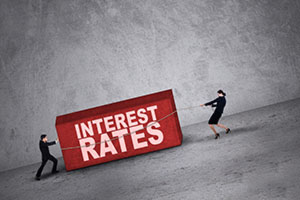 Six U.S. Federal Reserve officials, including Chairwoman Janet Yellen, give speeches today (Thursday) on monetary policy. Investors are anxiously listening for clues on whether a Fed interest rate hike will take place at next month's FOMC meeting on Dec. 15-16.
After keeping rates unchanged at last month's meeting, policymakers have laid out the possibility of a December Fed interest rate hike. Officials pointed to "solid rates" of growth in consumer spending and business investment. They also removed a warning from their previous statement saying a global economic slowdown could weaken the U.S. economy.
Now, Fed officials are directly hinting at raising interest rates at the two-day summit next month. Many cite a well-performing economy and growing domestic spending as justification for a rate hike.
"We've indicated that conditions look like they could be right for an increase," Chicago Fed President Charles Evans told CNBC on Nov. 6. "The real side of the economy is looking a lot better."
There is near-universal hawkishness among economists. According to a recent poll by The Wall Street Journal, roughly 92% of business and academic economists expect a Fed interest rate hike in December.
Here are three reasons why a Fed interest rate hike is coming at the December FOMC meeting...
Three Reasons Why There Will Be a Fed Interest Rate Hike
The first reason is last week's blowout jobs report.
According to the Labor Department, the U.S. economy added 271,000 jobs in October. That's the strongest monthly employment growth this year and far above the forecast of 182,000. The jobless rate fell to a seven-year low of 5%. Some economists, including St. Louis Federal Reserve President James Bullard, expect it to fall to as low as 4% by the end of the year.
But this next number is the biggest key to a Fed interest rate raise next month...