The latest one-day jump in a biotech penny stock came from XOMA Corp. (Nasdaq: XOMA) – another example of why most of these stocks should be avoided…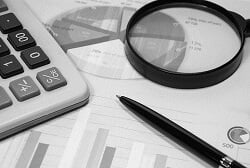 Investors drove up shares of biotech startup XOMA over 24% Monday after the company announced it was launching phase 2 testing for its flagship drug, XOMA 358.
XOMA is a biotech company located in Berkeley, Calif. It develops antibodies to fight rare endocrine diseases. Its lead-product, XOMA 358, is an antibody that reduces insulin receptor activity.
But as investors, be careful if you jump on the carousel…
In October, XOMA struck a licensing deal with Novartis AG (NYSE ADR: NVS). The deal included a cash payment of $37 million in return for global rights to one of XOMA's antibody programs and a $13.5 payment due to Novartis in September 2020. The exchange helped improve XOMA's cash flow, but it hasn't been enough to make it profitable.
The company's last earnings report was also a disappointment.
XOMA's latest net earnings filed Nov. 6 from Q3 of this year were at a loss of $14 million, compared to a loss of $29.6 million in Q3 2014. The company said it still has enough money to fund its endeavors through 2017.
Monday's huge jump is just another example of XOMA stock's wild run in 2015…
XOMA Stock's Volatile 2015 Performance
XOMA's 52-week high and low is $5.95 and $0.69, respectively.
XOMA's failed phase 3 testing for its former flagship drug, gevokizumab, sent its stock plummeting from nearly $5 to less than $1 in July. Since then, the company has restructured its research efforts to reduce costs, but it still hasn't diversified its experimental drug offerings.
Now XOMA has a bad case of tunnel vision…