Match.com (Nasdaq: MTCH) will start trading on the Nasdaq on Thursday, Nov. 19. Match.com is one of the most anticipated IPOs of 2015.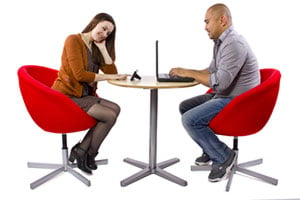 The Match IPO price range is set between $12 and $14 per share. At the high point of that range, Match will bring in roughly $466 million through the IPO.
Money Morning Capital Wave Strategist Shah Gilani recently told readers about the potential of Match.com and described the company as "Social Disruptor."
MTCH stock is appealing to investors despite a flat 2015 IPO market. Match Group had a profit of $148.4 million on $888 million in revenue in 2014. Profits grew nearly 39% from 2012 to 2014.
Because of those growing profit and revenue figures, many investors are looking into Match (Nasdaq: MTCH) stock as a long-term investment. Here are the three biggest factors that will move the Match.com stock price following its debut…
Match.com (Nasdaq: MTCH) and a Billion-Dollar Industry
The first major factor affecting MTCH stock is the growing online dating industry.
According to VisualEconomics.com, online dating revenue increased from $1.3 billion in 2007 to $1.65 billion in 2012. The Financial Times reports that the industry is now worth roughly $2 billion.
Part of the boom in online dating is due to a change in attitudes. PewResearch found that 59% of Americans surveyed in 2013 thought that online dating was a good way to meet someone. That number was drastically lower in 2005, with only 44% of participants responding positively.
The online dating industry is also attractive to investors because it isn't cyclical or subject to volatility. There will always be a demand for Match.com and its holdings.
With 45 brands in its portfolio, Match.com has a strong presence in several niche dating markets. Match Group captures millennials with Tinder, the 50-plus market with OurTime, the African-American community with BlackPeopleMeet, and the international market with European dating site Meetic.
That network of sites makes Match.com one of the most dominant players in the booming industry.
Even with such a high demand, however, there is a huge issue Match needs to address within its user base…
Converting Match.com Users into Paying Subscribers
Match.com has 59 million active monthly users, but not all of them are paying for the service.
That's the second major factor that will impact the MTCH stock price.
With 4.7 million paid subscribers, only 7.9% of Match's user base is paying for its services. Match.com hasn't offered suggestions on how it's going to improve these numbers.
That could be because Match is focusing more on acquisitions than improving its flagship site…
In 2015, Match purchased 25 different dating and educational sites for a total cost of $1.3 billion. One of Match Group's purchases, PlentyOfFish, was actually a competitor. In 2010, Match.com actually sent a letter to PlentyOfFish stating that its stats were either misleading or untruthful.
At one point, Match tried to build a direct competitor to PlentyOfFish called DowntoEarth.com, but the site was a complete flop.
Instead of focusing on improving its own services and driving paid subscription growth, Match decided to buy PlentyOfFish for $575 million in 2015.
Continually acquiring rival companies is not a sustainable approach for revenue growth. Eventually Match.com will just run out of sites to buy.
Even if Match.com wants to buy more companies in 2016, it won't have access to the money it earns from the Match IPO…