The Match.com IPO will price on Wednesday, Nov. 18, and a price range of $12 to $14 per share has been set.
At the high end of the range, the Match.com IPO valuation will hit $3.4 billion. While the Match.com IPO valuation is high, that's actually about $800 million less than some analysts had expected.
The provider of dating products, including Match.com, OkCupid, and Tinder, aims to raise as much as $536.7 million by selling some 33.3 million shares. Shares will list on the Nasdaq under the symbol "Nasdaq: MTCH."
Analysts think Match is trying to attract interest with a low price amid a sputtering IPO landscape and volatile markets.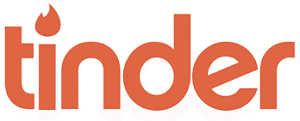 Friday, online mortgage lender LoanDepot delayed its IPO citing market conditions. Last month, supermarket operator Albertsons Cos. withheld its IPO. Luxury retailer Neiman Marcus also decided to wait. French music-streaming service Deezer recently delayed its IPO citing "market conditions." Online dating platform Zoosk Inc. withdrew its IPO plans earlier this year after more than 12 months of delays.
Last week, mobile payment startup Square Inc. sought a valuation of about $3.9 billion. That was far less than the $6 billion price tag put on the firm a year ago.
By lowering the Match.com IPO valuation and its share price, MTCH hopes more investors will jump in. But even at the lower price, many are still wondering if the $3.4 billion valuation is justified…
What the Match.com IPO Valuation Means for MTCH Stock
Part of the reason for the high valuation is Match's rising revenue.
The Dallas company says it has turned a profit in each of the last three years and had $1 billion in revenue over the 12 months ended June 30.
Earnings for 2014 were $148 million on revenue of $888 million. That was up 11% from $126 million in 2013, and up from $90.3 million in 2012.
The company continues to reinvest heavily in growth, and so far it has worked…