The Mylan Perrigo deal hit another snag today (Friday) after Perrigo shareholders voted against Mylan's $26 billion offer.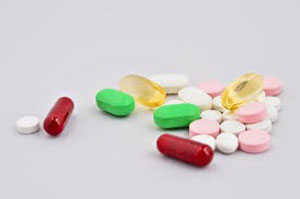 Netherlands-based Mylan NV (Nasdaq: MYL) made a public offer for Dublin-based Perrigo Co. (Nasdaq: PRGO) in April and embarked on a hostile takeover when its bid was rejected.
The seven-month battle has become one of the most heated takeover battles in decades.
Mylan was offering $75 per share in cash, plus 2.3 Mylan shares to Perrigo shareholders. That was worth about $174.36 per Perrigo share.
"We have said all along that this offer from Mylan was a bad deal for our shareholders, as it significantly undervalued our durable business model and industry-leading future growth prospects," Perrigo said Friday.
Mylan said that about 40% of Perrigo's shares were tendered in the offer. The drug giant needed at least 50% to earn control of its smaller rival.
Mylan and Perrigo shares were both extremely volatile following the news of the Mylan Perrigo deal. And they were moving in opposite directions…
Mylan Perrigo Deal News Creates High Volatility
Despite winning the vote, Perrigo watched its stock fall nearly 10% intraday to $140.40.  However, the Mylan stock price jumped 14% to $49.44 after the news.
The sharp drop in Perrigo's share price was "not a surprise," and the company moved to take advantage of the decline. Perrigo announced it will immediately begin a $2 billion share repurchase program. It plans to complete $500 million of the planned repurchase by the end of 2015.
Perrigo will also embark on a strategy to trim staff, divest units, and consider other possible mergers.