Are there any Facebook Inc. (Nasdaq: FB) skeptics left out there?
I doubt it.
But even early this year, the social-networking giant still had plenty of naysayers on Wall Street.
And that was when – on Feb. 27 to be precise – I predicted that Facebook stock would double in value by 2018.
And the stock has gone on a huge rally since that day, when it was trading at just shy of $79.
FB recently closed at $106.50, giving those of you who picked it up at the time a 35.5% gain in little more than eight months.
If that doesn't sound like much to you, consider this. During that same period, the market-reflecting S&P 500 Index is down by 2.6%.
Of course, after a big run like that, you're likely wondering if there is any upside left.
Should you get out now? Is it too late to make your "Buy"?
This is what I think…
All in on Facebook Stock
The answer is "no."
No, you shouldn't sell your shares – and no, it's not too late to take a stake in Facebook.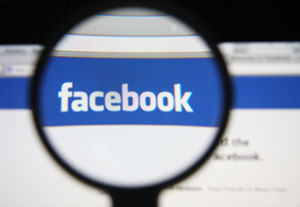 In fact, I'm "doubling down" on my original prediction by raising my FB price target to $250.
I'm one of the few tech analysts who's stood by Facebook when others were slamming it. You may recall, back on March 7, 2014, when I noted that Facebook had become the laughingstock of the Nasdaq.
The company had just agreed to pick up the instant-messaging service WhatsApp for $19 billion. That five-year-old startup had just 55 employees and 2013 revenue of $20 million. And Wall Street, cable TV pundits, and late-night comedians hurled sarcasm at the Silicon Valley leader.
But here's what I said: "Facebook founder and CEO Mark Zuckerberg will have the last laugh here.
"And if you follow my recommendation… so will you."
Since then, the stock is up 58.6%, beating the S&P 500 more than fourfold.
In other words, my Facebook prediction wasn't just "bold" – it turned out to be pretty much on the money.
I believe Wall Street and the mainstream media failed to see what's really going at Facebook because they violated Rule No. 2 of Your Tech Wealth Blueprint. That rule says to "separate the signal from the noise."
In this case, the noise was a widely held belief that Facebook had limited upside because it was just a social site for teens and college students fooling around on their laptops.
Here's the signal: Facebook is nothing short of a mobile juggernaut – the firm is now an advertising and media cash machine.
Think about it – and then take a look around.
All those people fiddling with their phones – whether you're at the airport, the neighborhood playground, or strolling down the sidewalk – a whole bunch of them are on Facebook. Three of the top 10 mobile apps are owned by Zuckerberg's company.
When it comes to our smartphones, Facebook often is the Internet.
And after the company's recent breakout earnings in the third quarter proved this point, many in the investing community jumped on its bandwagon.
Convincing the Skeptics
Join the conversation. Click here to jump to comments…
About the Author
Michael A. Robinson is one of the top financial analysts working today. His book "Overdrawn: The Bailout of American Savings" was a prescient look at the anatomy of the nation's S&L crisis, long before the word "bailout" became part of our daily lexicon. He's a Pulitzer Prize-nominated writer and reporter, lauded by the Columbia Journalism Review for his aggressive style. His 30-year track record as a leading tech analyst has garnered him rave reviews, too. Today he is the editor of the monthly tech investing newsletter Nova-X Report as well as Radical Technology Profits, where he covers truly radical technologies – ones that have the power to sweep across the globe and change the very fabric of our lives – and profit opportunities they give rise to. He also explores "what's next" in the tech investing world at Strategic Tech Investor.