Square Inc. (NYSE: SQ) will start trading on Thursday, Nov. 19, following one of the most anticipated IPOs of 2015.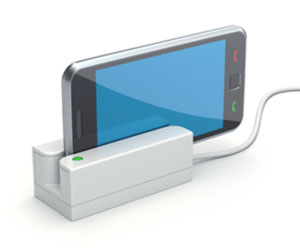 The Square share price range is set between $11 and $13. Square plans to raise $324 million through the IPO, which would place the Square IPO valuation at $4.2 billion after the deal.
Part of the reason for the huge valuation is its rapidly growing industry. The mobile payment industry is expected to reach $142 billion in volume by 2019, according to a report from research firm Forrester. And now, many investors view SQ stock as a long-term investment.
But for those looking to buy Square stock, these are the two biggest factors that will affect the Square share price after the IPO...
Square Inc. (NYSE: SQ) Isn't Profitable
The first major factor that will impact the Square share price is the company's ability to turn a profit.
Square Inc. reported net losses of $154.1 million in 2014 and lost $77.6 million during the first half of 2015.
In fact, Square stated in its IPO filing that it may never be profitable.
"Our business has generated net losses, and we intend to continue to invest substantially in our business," the Square IPO filing said. "Thus, we may not achieve or maintain profitability."
These are Square's net losses since 2012:
2012: $85.2 million
2013: $104.5 million
2014: $154 million
Square also lost a significant source of revenue in 2015, when Starbucks Corp. (Nasdaq: SBUX) chose not to re-sign its contract from 2012. Starbucks accounted for 14% of Square's revenue in 2014.
But losing Starbucks' business may actually end up being a good thing for Square...
Even though Starbucks accounted for 14% of Square's revenue last year, Square has lost $71 million since working with Starbucks in 2012, according to CNN Money.  Starbucks also accounted for 21% of Square's transaction costs in 2015.
Chief Executive Officer Jack Dorsey is under immense pressure to show a path to profitability for the mobile payment company.
And his leadership of the company is the second major factor that will impact the Square share price...