For the last few years, CNBC - the leading source of misleading business information - has been a non-stop cheerleader for Macy's Inc. (NYSE: M), the iconic retailer. CEO Terry Lundgren has been a regular guest on CNBC's "Squawkbox" and Jim Cramer's "Mad Money," where he has been treated as God's gift to retailing. And investors ate up all the adoration and drove Macy's stock up from a low of $7.42 on Oct. 31, 2008, to a high of $72.80 on July 16, 2015, along with the rest of the bull market.
But suddenly the music stopped. Because behind the uncritical boot-licking of Wall Street analysts and television presenters and Macy's Thanksgiving Day Parade balloons, the traditional retail business was rotting away. And Mr. Lundgren was not proving up to the task of saving it.
In the last four months, the stock has collapsed by more than 40% to $39.05.
Unfortunately, a lot of investors really got hurt on this one - especially last week.
Here's the truth about Macy's direction.
There's Something Rotten in Retail-Land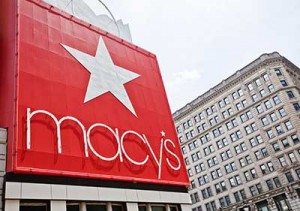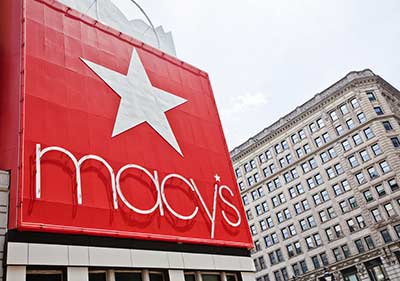 The last shoe dropped on Thursday, Nov. 12, when the company announced worse than expected third-quarter earnings. EPS came in at $0.44, far below Wall Street expectations of $0.53. When you can't beat phony, meant-to-be-easily-beaten Wall Street estimates, you are in big trouble. Revenue of $5.7 billion missed consensus estimates of $6.1 billion. Same-store sales were down 3.9%. In retail-land, the numbers were a disaster.
What is happening to Macy's already happened to Sears, JC Penney, and many other traditional department store retailers. Macy's has been the best performer in a shrinking industry. While its share of overall department stores increased from 33% in 2006 to 44% in 2013, department store sales of general merchandise sales fell by $20 billion during that period to 9% from 15%. In this kingdom of the blind, the one-eyed man is only a crippled king.
The industry has been battered by three things.
Retail Death Blow No. 1: A Weak Economy
Let's get the issue of the economy out of the way first. If I see another talking head go on television to say that the U.S. economy is strong, I am going to throw my iPhone through his or her face. And then I will be better off because my phone will stop ringing and the television will stop working and I can read and think in peace.
The economy stinks. It is getting worse. Consumers are weak. They are not running to the mall with their so-called savings from lower gas prices because they need that money to pay for higher healthcare costs (thanks to Obamacare), higher food costs, higher education costs, and for everything else that costs much more than it did five or ten years ago. Government inflation statistics that say that inflation is low are complete and utter nonsense. The people who believe it (including our central bankers) are total idiots. The cost of living has increased sharply. The last place investors are going is the mall to spend money they can't afford to spend.
Don't take my word for it. Look at the financial results of mall chain stores like Gymboree Corp. (Nasdaq: GYMB), Claire's Stores, American Apparel, J. Crew, or Abercrombie & Fitch Co. (NYSE: ANF). Or traditional mall retailers like Sears Holdings Corp. (Nasdaq: SHLD), JC Penney Co. Inc. (NYSE: JCP), Nordstrom Inc. (NYSE: JWN), Neiman Marcus... or Macy's.
Retail Death Blow No. 2: Competition from E-Commerce
Join the conversation. Click here to jump to comments…
About the Author
Prominent money manager. Has built  top-ranked credit and hedge funds, managed billions for institutional and high-net-worth clients. 29-year career.