The Twitter stock price is down 18.42% over the last month and has now dipped below its 2013 IPO price of $26 - and there isn't any indication these shares will turn around soon. Twitter Inc. (NYSE: TWTR) shares opened today (Tuesday) at $25.54.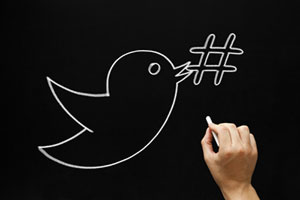 Disappointing growth in monthly active users (MAUs), failure to make the service easier, and concerns over CEO Jack Dorsey acting as dual CEO for Twitter and Square Inc. (NYSE: SQ) have all contributed to the plummeting Twitter stock price.
Now Twitter is being criticized for its lack of diversity...
After Dorsey let go roughly 9% of his workforce in October, Rev. Jesse Jackson sent a letter to Dorsey expressing his concerns. Jackson felt that the layoffs disproportionately affected Hispanics and African Americans.
In response, Dorsey appears ready to diversify leadership within Twitter. According to news site ReCode, three board members will step down after their terms expire between 2016 and 2017.
You see, before the hiring of Iran-born Omid Kordestani last month to replace Dick Costello, Twitter's board consisted of seven white men and one white female. In 2014, Fortune ranked Twitter ninth out of 14 for gender diversity among major tech companies and sixth out of 14 on ethnic diversity.
The diversity issue is just another problem for Twitter...
In his short time as permanent CEO of Twitter since of Oct. 5, Dorsey has yet to offer positive news for TWTR shareholders.
You see, Twitter has yet to prove that it has a solid plan to attract and maintain MAUs. And this is crushing the TWTR stock price...
Why the Twitter Stock Price Is Down 29% in 2015
In Q2 2015, Twitter reported 316 million MAUs, a 15% increase from the same time period a year earlier. Growth slowed in Q3 when Twitter reported 320 million MAUs. That was an 11% increase from Q3 2014.
But Twitter has fallen behind Facebook Inc. (Nasdaq: FB) and Instagram in MAUs...