The Match.com IPO price was set at $12 per share last night (Wednesday), and the company will sell 33 million shares.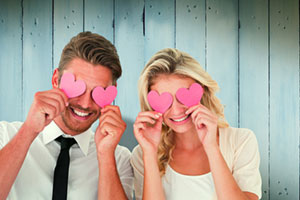 The Internet dating and education provider should raise roughly $396 million, giving the company a valuation of $2.9 billion. This is roughly $800 million short of analysts' expectations from a year earlier.
Match.com (Nasdaq: MTCH) will now operate independently from parent company IAC/InterActiveCorp (Nasdaq: IACI). IAC has spun off six publicly traded companies in the last decade. Lending Tree Inc. (Nasdaq: TREE) stock, one of IAC's spin-offs, has climbed more than 98% since Nov. 18, 2008.
Despite the spin-off, Match.com will still have strong connections to its former parent company. IAC will keep at least 84% of Match.com stock and control 98% of the voting rights. Match.com will use the IPO proceeds to repay party-related debt owed to IAC.
Match.com's aggressive acquisitions are the reason it will have to repay $1.2 billion to IAC. In the last six years, Match Group has acquired 25 different brands for a total cost of $1.3 billion.
Those acquisitions signal the changing profitability of online dating services…
You see, online dating is losing its negative stigma. The Pew Research Center found that in 2013, 59% of those surveyed believed that online dating was a good way to meet people. That's a drastic increase from the 44% who agreed in 2005.
Even without an official Match.com IPO price, investors are still drawn to this leader in the online dating industry…