A $16.6 billion Nokia merger plan was announced today as the Finnish wireless-equipment specialist has begun an exchange offer for all the outstanding shares of rival Alcatel-Lucent SA (NYSE ADR: ALU).
With the launch of this public exchange offer, Nokia Corp. (NYSE ADR: NOK) enters the final phase of its proposed merger with Alcatel-Lucent. The Nokia merger, first announced in April, has been approved by the boards of both companies.
According to terms offered in April, 0.55 newly issued ordinary shares of Nokia will be exchanged for each ordinary share of ALU.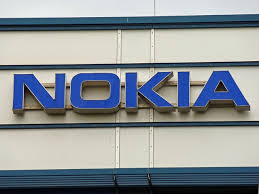 Nokia needs a simple majority of more than 50% of Alcatel-Lucent shareholders to accept by Dec. 23.
If enough Alcatel-Lucent shareholders tender their shares, the Nokia merger depends only on Nokia shareholders approving the deal. Nokia shareholders will hold a separate vote on the Nokia merger on Dec. 2.
Nokia is expected to win enough tendered shares and votes to close the deal in Q1 2016.
The Nokia merger should allow the company to cut costs. But most importantly, the merger gives the combined company far greater scope to invest in new technologies like 5G mobile equipment…
Why the $16.6 Billion Nokia Merger Is Happening
You see, the Nokia merger coincides with a major new industry investment cycle…
The investment cycle is the development of the next generation of 5G networks. Development should launch in 2016, and they are expected to start going mainstream around 2020, according to Nokia.
Alcatel-Lucent has already spent roughly 4.7 billion euros on research and development. Nokia has spent less than half that amount. By merging, Nokia has much more scale to invest in 5G.