The Pfizer stock price is up 0.5% today as the U.S. drug giant remains in advanced stages to buy Allergan Plc. (NYSE: AGN). Pfizer Inc. (NYSE: PFE) is pushing forward with the deal despite the best wishes of the U.S. Treasury, which is trying to curb such mergers.
Pfizer is planning to purchase Allergan in a $150 billion transaction that would be the biggest drug deal ever.
Pfizer is prepared to pay as much as $380 per share for the Ireland-domiciled maker of Botox.
In a serious show of commitment, Pfizer is negotiating a 2% to 3% break-up fee payable to Allergan if Pfizer walks away from the deal. The fee could cost $3 billion to $4.5 billion.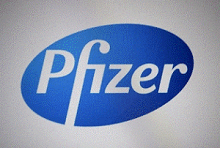 A deal could come as early as Monday.
Still, investors are concerned the deal could be delayed due to new U.S. Treasury Department rules.
The new rules released Thursday are intended to make it more difficult for U.S.-based companies to buy a competitor based abroad and locate the combined entity in a low corporate tax rate country. These moves are called "inversions," and they have become extremely popular in recent years.
The deal would be structured in a way that Allergan would be acquiring Pfizer, even though Pfizer would technically be paying a premium for Allergan's shares. Pfizer and Allergan didn't structure the transaction that way as a result of the Treasury's initial letter on inversions. But the strategy may make it easier for Pfizer to achieve an inversion through a deal with Allergan.
Amid the Treasury's new efforts to crack down on tax inversion deals, the Pfizer stock price dropped 3.1% Thursday to $32.29. Allergan shares fell 2.8% to $302.05.
The Treasury last tightened rules on inversions in 2014. That's when AbbVie Inc. (NYSE: ABBV) shelled out a nearly $1.7 billion break-up fee to peer Shire Plc. (Nasdaq ADR: SHPG) when it abandoned its $55 billion merger agreement that would have seen it relocate to Ireland.
The Treasury cannot outright block an inversion deal. But it can reduce the economic benefits that come from one. And additional rule-making could make these deals even more difficult to pull off.
The U.S. government still is working on tighter rules for a corporate tax-avoidance technique known as earnings-stripping and could release them in the coming months. Reducing U.S. corporate tax rates has become a key platform topic among 2016 Republican presidential hopefuls.
Allergan's operations are largely in New Jersey, but its headquarters are technically in Dublin. In contrast to Pfizer's 26.5% tax rate in 2014, Allergan reported an effective tax rate of just 4.8% for the same period. Its tax rate this year is about 15%.
For the Pfizer stock price, lowering its tax rate would be a bullish catalyst. But it's not the only benefit of the deal...