The Square Inc. (NYSE: SQ) stock price today (Friday) climbed again - up nearly 7% in intraday trading at $14.05 - after its successful IPO debut on Thursday.
SQ's IPO priced at $9, which was lower than its desired IPO range of $11 to $13. But early investors saw double-digit gains as the stock closed at $13.07 on Thursday, soaring over 65% from its opening price.
The company sold 27 million shares and raised $243 million in its Thursday debut. Square's current market cap is around $4.4 billion.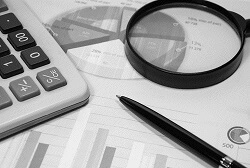 The Square IPO performed much better than some other tech IPOs this year, including Etsy Inc. (Nasdaq: ETSY) and Apigee Corp. (Nasdaq: APIC). SQ breezed past the average first-day gain of 14% for 2015 IPOs. Its IPO was also followed by a strong IPO performance from Match Group Inc. (Nasdaq: MTCH), which closed on Thursday up nearly 23%.
The SQ IPO came at a time of uncertainty for the global economy, as growth slows and the prospect of a U.S. interest rate hike in December has made investors wary. But the tech startup, founded by Twitter Inc. (NYSE: TWTR) Chief Executive Officer Jack Dorsey, still encouraged investors to drive up its weak price on Wednesday.
In the early afternoon today, Square's stock erased its initial intraday gains, dipping into negative territory.
While investors have been pouring over the company's financials, the SQ stock price today climbed to its intraday high because of this one factor...