Pfizer Inc. (NYSE: PFE) and competitor Allergan Plc. (NYSE: AGN) announced the largest healthcare deal in history today (Monday).
But despite the historic news, the PFE stock price was down 2.3% today. Allergan stock was down 3%.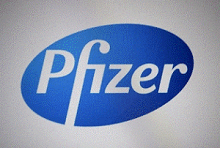 In a record-breaking $160 billion merger, the Pfizer-Allergan combination will create the world's largest drugmaker. The union is also the biggest transaction to date using a controversial tax-saving strategy known as an "inversion."
Through the deal, Pfizer will be domiciling in Dublin. Pfizer expects the combined firm to have an adjusted tax rate between 17% and 18%. That's significantly lower than the current 25% rate it has in the United States. Pfizer's current rate is among the highest in the industry.
Pfizer Chief Executive Ian Read has been outspoken against high U.S. corporate tax rates. Read maintains the country's hefty rates put American-based companies like Pfizer at a competitive disadvantage to their overseas rivals.
This deal enables "our pursuit of business-development opportunities on a more competitive footing within our industry," Read said in statement Monday.
Under terms of the deal, Allergan shareholders will receive 11.3 shares of the newly combined company for each of their outstanding shares, and Pfizer investors will get one share of the new company for each of their shares. Shares will trade under Pfizer's current ticker "PFE."
The all-stock transaction values Allergan at $363.63 per share.
The merger creates a pharmaceutical goliath with more than $60 billion in combined sales and an unrivaled R&D unit. And it should be a bullish catalyst for the PFE stock price as we head into 2016...