On the heels of its most profitable year ever, Nike Inc. (NYSE: NKE) announced a $12 billion stock repurchase program, a two-for-one Nike stock split, and a dividend increase.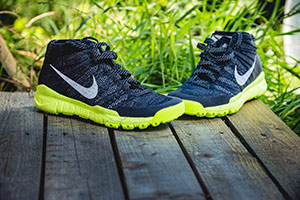 Nike's trifecta of good news came after the company projected last month it would increase annual sales by about 60% to $50 billion by 2020.
The athletic apparel company continues to gain market share in the women's wear, global football, and running markets. It has also expanded its presence in China and South America.
While expanding its size, scale, and scope, Nike has streamlined operations by shedding brands such as Umbro and Cole Haan.
Since the end of the Great Recession, Nike's stock has more than tripled. That's despite competitive threats from the likes of Under Armour Inc. (NYSE: UA), Lululemon Athletica Inc. (Nasdaq: LULU), and Adidas AG (OTCMKTS ADR: ADDYY).
Here's what you need to know about the Nike stock split, including if a half-priced Nike is a good buy for investors….
Here's What the Nike Stock Split Means for Investors
With the Nike stock split, the company is showing it cares about making its shares affordable to a wide range of investors. The Nike stock split will increase the amount of both Class A and Class B shares on the market. After the split, there will be 353 million Class A shares and 1.36 billion Class B shares on the market.
This is Nike's first stock split since December 2012. The company also announced it will increase its quarterly dividend 14% to $0.32 a share from $0.28.
"We are built for growth, while also staying committed to creating shareholder value over the long term," Nike CEO Mark Parker said in a statement. "We've proven it time and again, having returned over $23 billion to shareholders over the last 14 years through share repurchases and dividends. Moving forward, we see even greater potential for NIKE as we continue to unlock new markets, new experiences and new products."
The Nike stock split announcement has some analysts on Wall Street reiterating their bullish positions on Nike stock…