Will Carl Icahn buy Twitter since the Twitter stock price fell below its IPO price of $26 last week? That's what the rumors are suggesting...
Antsy Twitter shareholders looking for a turnaround would love to see Icahn take an interest in Twitter Inc. (NYSE: TWTR). Over the past year, the TWTR stock price dropped 37.37% from its closing price of $40.19 on Nov. 24, 2014.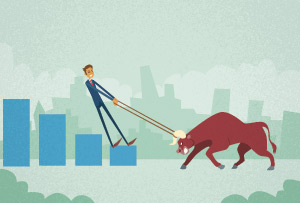 Twitter's recent troubles may make it a prime candidate for a hostile takeover, but this isn't the first time that Carl Icahn Twitter rumors have made the rounds on Wall Street...
On Dec. 31, 2014, Doug Kass of The Street predicted Carl Icahn would buy a 9.9% stake in Twitter. According to news site Value Walk, Icahn shot down these rumors in late January 2015 on FOX Business Network.
"I never owned a share, but that doesn't say I don't like it or I do like it," Icahn stated. "I don't own shares of a lot of companies. I like Twitter for what I do on it, I think it's a great medium."
The answer is more passive than a lot of TWTR shareholders hoped for. But to understand if Icahn would buy any stake in Twitter, investors need to understand why Carl Icahn buys stock in a company.
When you break down his reasons and look at the current state of the company, Carl Icahn would not buy Twitter.
Here's why...
Why Carl Icahn Won't Buy Twitter
In a 2013 investor presentation, Icahn addressed exactly what he looks for before purchasing stock in a company.
"We seek to find undervalued companies in the Graham & Dodd tradition, a methodology for valuing stocks that primarily looks for deeply depressed prices," Icahn said. "This activism has brought about very strong returns over the years."
Part of the reason Icahn believes a company is undervalued is because of poor leadership. The activist investor believed that shareholder value could be unlocked in Hertz Global Holdings Inc. (NYSE: HTZ) with the removal of former CEO Mark Frissora, for example.
There were a number of accounting issues under Frissora, which removed $153 million in pre-tax profit from the company in Q4 2014. Frissora stepped down, and a new CEO was named with Icahn's blessing.
Money Morning Capital Wave Strategist Shah Gilani discusses the ultimate goal of activist investors like Icahn. Then he tells investors if they should piggyback and invest like the activists...
Because Jack Dorsey just became permanent CEO of Twitter on Oct. 5, Icahn would have an epic battle to try and remove him so quickly. He would not only have to convince the board that Dorsey isn't the right man for the job, but he would also have to have a recommendation for Dorsey's replacement.
Icahn may have had more of a case to remove former CEO Dick Costello, but that opportunity has passed. Dorsey is locked in as Twitter's permanent CEO.
So Icahn won't be able to unlock value for Twitter shareholders by removing the CEO. But there's another reason Icahn won't be buying Twitter...