Political and consumer activist Ralph Nader issued an open letter regarding current U.S. Federal Reserve interest rates to Fed Chairwoman Janet Yellen on Oct. 30 that turned personal.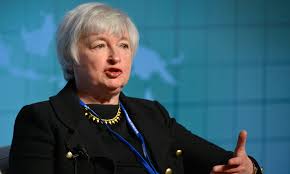 Nader, a five-time presidential candidate, argued that low interest rates have unjustly hurt savers and seniors.
The letter urged Yellen to consider the "humble savers" with money in banks and money market accounts who were "frustrated by the Fed's low rates and melodramatic debate about when to move higher."
The letter, signed "Savers of America," read:
"We want to know why the Federal Reserve, funded and heavily run by the banks, is keeping interest rates so low that we receive virtually no income for our hard-earned savings while the Fed lets the big banks borrow money for virtually no interest. It doesn't seem fair to put the burden of your Federal Reserve's monetary policies on the backs of those Americans who are the least positioned to demand fair play."
The Fed has kept its target interest rate at zero since 2008. The central bank is presently mulling the first interest rate hike since 2006 when it concludes its Dec. 15-16 meeting.
Defending the Fed's stretch of historic low interest rates is something the Federal Open Market Committee (FOMC) has been asked to do myriad times over the last several years. But Nader's letter took a personal swipe at Yellen.
Here's what drove Yellen's unapologetic reply.
Nader's Personal Hit to Yellen on Current Federal Reserve Interest Rates
Nader's letter suggested that Yellen consult her economist husband about what to do on rates. Yellen is married to George Akerlof, the 2001 recipient of the Nobel Memorial Prize in Economic Sciences.
"Chairwoman Yellen, I think you should sit down with your Nobel Prize winning husband, economist George Akerlof, who is known to be consumer-sensitive. Together, figure out what to do for tens of millions of Americans who, with more interest income, could stimulate the economy by spending toward the necessities of life."
After the letter was released, a number of commentators called Nader's remarks sexist.
Yellen, meanwhile, moved to put Nader in his place.