It's only about five weeks until 2016. Stock market performance history shows these are typically good days for the Dow and S&P 500 - but this year could be different...
According to the Stock Trader's Almanac, the S&P 500 has averaged a 2% gain from Thanksgiving through the end of the year. The broad-based benchmark has been higher roughly 70% of the time, rising in 46 of those 65 periods.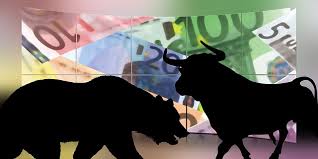 However, if the S&P 500 ends today in the red year to date, its performance for the rest of the year has historically deteriorated. It averages a 1.8% dip through the remainder of the year, according the Almanac. That has occurred 22 times over the last 65 years. The index has been higher 64% of the time.
Heading into this Thanksgiving holiday, as of mid-day Wednesday, the index is up 1.55% for the year. The Dow is up 0.12%.
A couple other factors typically boost stocks in December...
What Stock Market Performance History Tells Us About December
Part of December's stock market performance is due to the seasonality effect. Looking at all Decembers from 1950 through 2014, the S&P 500 has risen 49 times and slipped 16. The average return has been 1.59%.
Motivating stock gains in December is the burst of special dividends and increased share buybacks frequently announced before the end of the year.
Additionally, "window dressing" usually helps boost stocks in December. Mutual funds and money managers are inclined to polish their portfolios before the end of the year. They'll buy winners and shed underperformers. This activity drives volume and sends stocks higher.
While the market could go higher a little longer, we're not sold on this being a solid rally until 2016...
Money Morning Capital Wave Strategist Shah Gilani told FOX Business' Stuart Varney while markets haven't pulled back yet, the Dow does not look as strong as others would have you believe.