The Square stock price opened on the NYSE Nov. 19 at $11.20 and closed at $13.07, offering investors a profitable first day of trading.
For investors able to get in on the $9 IPO offering, the Square stock price provided 45.2% gains on the first trading day. That's impressive considering the average first-day gain of 2015 IPOs was 14% before SQ debuted.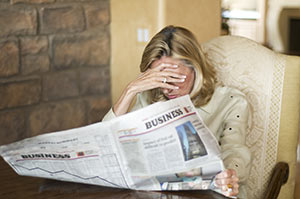 The IPO launch was successful, and Square just received an infusion of $36 million. Yesterday, the underwriters for the SQ offering exercised overallotment options and bought an extra 4.05 million shares at the IPO price of $9, according to Forbes.
Current shareholders also have good news to look forward to with a collaboration between Square and Apple Inc. (Nasdaq: AAPL). Square's new card reader will accept Apple Pay and is available for pre-order. It will ship in early 2016, according to TechCrunch.
The Square stock price was up between 1.50% to 2% in early morning trading today, reflecting the recent positive Square news.
But investors shouldn't let the most recent Square Inc. (NYSE: SQ) news overshadow the bigger picture...
There's a very serious issue that Square has yet to address. In fact, Square gave investors a clear warning why they shouldn't even invest in SQ stock in the first place.
Here is Square's warning to investors in its IPO filing...