How do activist investors like Carl Icahn pick their targets? It's a question a lot of investors will have after the string of new positions activist investors have taken in big-name stocks.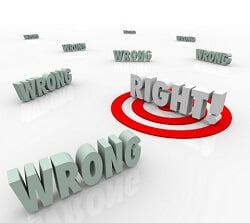 For instance, the Carl Icahn holdings now include Xerox Corp. (NYSE: XRX), the activist investor disclosed yesterday (Tuesday). Icahn now has a 7.1% stake in the 109-year-old Xerox.
It's the latest marquee target for Icahn, who in recent weeks has added large stakes in iconic insurer American International Group Inc. (NYSE: AIG), mining giant Freeport-McMoRan Inc. (NYSE: FCX), and PayPal Holdings Inc. (Nasdaq: PYPL), freshly spun off from eBay Inc. (Nasdaq: EBAY).
And Carl Icahn wasn't the only activist busy in Q3. The 13F filings that became available this week showed Bill Ackman raising his stake in the besieged Valeant Pharmaceuticals International Inc. (NYSE: VRX) to 9.9%.
Dan Loeb pumped up his holdings in Baxter International Inc. (NYSE: BAX) to 9.8%. And Nelson Peltz's Trian Fund Management increased its stake in food distributor Sysco Corp. (NYSE: SYY) from 3.56% to 13.78%.
Because activist targets are often widely held, it behooves investors to know what might put stocks they own in an activist's sights.
Let's use the Carl Icahn holdings as an example.
What Carl Icahn Holdings Tell Us About How Activists Work
Like all investors, activists look for undervalued companies. But because they can buy such large stakes, activist investors also look for companies they can push into strategic moves they believe will create shareholder value.
Take Xerox. Icahn hasn't disclosed his plans yet, but he could try to get Xerox to sell its equity stake in the Fuji Xerox joint venture or advocate for the separation of the company's documents and IT services operations.
Icahn did say he would pursue a seat on Xerox's board to help him persuade management to consider his suggestions – a common Carl Icahn tactic.
Xerox stock is down more than 22% on the year and reported its first quarterly loss in five years in October. Those are the kinds of characteristics that tend to draw the attention of activist investors like Carl Icahn.
Here's what a PricewaterhouseCoopers study of activist investing released earlier this year said most attracts Icahn and his ilk…