The BHP stock price hit a 10-year low Monday after the Brazilian government announced a new lawsuit against the mining company.
BHP Billiton Ltd. (NYSE ADR: BHP) shares tumbled below $26 per share when the Brazilian government reported it will sue the miner and its Brazilian partner Vale SA (NYSE ADR: VALE) over a deadly dam failure.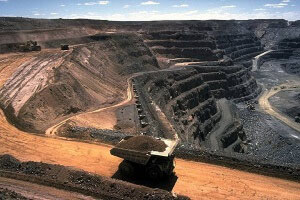 On Nov. 5, a mine dam in Brazil jointly owned by the two companies burst and released 50 million metric tons of toxic iron ore waste. The noxious waste caused a trail of harmful material to seep into the Atlantic Ocean.
At least 13 people were killed, six remain missing, hundreds were displaced, and entire villages were destroyed. The collapse is the biggest mining disaster in Brazil's history, according to authorities.
"The scale of the environmental damage is the equivalent of 20,000 Olympic swimming pools of toxic mud waste contaminating the soil, rivers and water system of an area covering over 850 kilometers," the UN said in a statement.
The lawsuit is expected to be officially filed on Monday. The suit will reportedly seek damages of roughly 20 billion Brazilian reais (roughly $5.2 billion).
BHP said in a news release it hasn't been formally notified about the civil suit but "will assess the case once it has been filed."
On the London exchange, the BHP stock price shed 3.6% Monday to a seven-year low of 778.9 pence a share. Shares in Sydney also ended down 3.6% to a more than 10-year low of 18.09 Australian dollars ($13.01).
The allegations and pending suit are weighing on the global resource company, which has already been plagued by a serious slump in commodity prices…