Solar stocks were in the news as shares of Ascent Solar Technologies Inc. (Nasdaq: ASTI) surged some 50% to $0.28 Wednesday morning.
Sending the ASTI stock price soaring was news the company was awarded a Schedule 56 contract by the U.S. federal government's General Services Administration (GSA).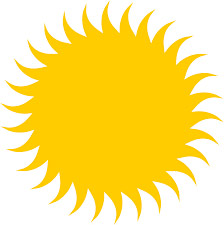 The contract allows federal customers, including all four branches of the U.S. military, federal agencies, and others, to easily purchase a range of Ascent Solar products starting Dec. 15.
Solar Stocks: ASTI in Focus
The Thornton, Colo.-based company is a developer of state-of-the-art, flexible, and thin photovoltaic modules that are integrated into the company's EnerPlex line of consumer products.
Since its inception in 2005, the company has cemented itself as the leader in the manufacturing of pioneering, high performance, flexible, thin-film solar panels for both existing and emerging defense, consumer electronic, off-grid, transportation, and building applications.
ASTI's modules allow for seamless incorporation of solar power into a limitless number of applications without the restrictions of conventional glass panels. Its modules are able to generate power anywhere, anytime. They are used in a multitude of consumer products, from solar chargers to solar phone cases to portable batteries to generators and much more.
In late October, ASTI reached a major milestone.
The availability of its EnerPlex products reached over 1,000 physical retail locations across the globe. Premier retailers in the United States include Fry's Electronics, TCC-operated Verizon Wireless retail stores, Cabela's, Sports Authority, and many others. EnerPlex products are also available internationally.
Securing a GSA 56 contract is another coveted and lucrative accomplishment.
"Ascent's GSA Schedule 56 contract unlocks a large and previously untapped potential revenue opportunity," the company said in a statement.