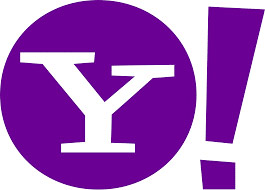 The Yahoo stock price (Nasdaq: YHOO) surged 6.87% to $36.07 intraday Wednesday amid reports Yahoo is mulling a sale of its core Internet business.
Yahoo's board is holding a series of meetings this week on whether to sell its Internet properties, move ahead with plans to spin off its 15% stake in e-commerce giant Alibaba Holding Group Ltd. (NYSE: BABA), or a combination of the two.
The meetings come as Yahoo continues to struggle with its online presence dwarfed by Internet leader Google.
Yahoo's global slice of the search engine market is a distant third at 7.91%. Google leads with 70.69%. Microsoft Corp.'s (Nasdaq: MSFT) Bing is second with 12.14%, according to real-time analytics firm NetMarketShare. Facebook Inc. (Nasdaq: FB) has also emerged as a key competitor.
As Yahoo's Internet search segment has sputtered, so has the unit's value.
Yahoo's 15% stake in Alibaba is now worth some $32 billion. Its 35% stake in Yahoo Japan is now worth about $8.5 billion. At the end of Q3, Yahoo's cash and short-term investments totaled $5.9 billion. That would mean investors are valuing Yahoo's core business at less than zero if the Asian assets were spun out tax-free, according to The Wall Street Journal.
Not all estimates of the worth of Yahoo's core business are zero. Cantor Fitzgerald analyst Youssef Squali valued Yahoo's core business at $3.9 billion, not including cash, in an October research note. Pivotal Research analyst Brian Wieser pegs the segment's worth at $1.9 billion, cash aside.
Still, the uncertainty around Yahoo's core business has been no help in boosting the YHOO stock price. All that work has gone to the company's stake in Alibaba.
That's why Yahoo is under pressure from major shareholder Starboard Value LP to sell its Internet business. The activist investor is also pressing Yahoo to halt the Alibaba spin-off.
Activists Raise Concerns Over Yahoo Stock Price Future