We often turn to my five rules for tech investing success to see which stocks to buy.
But those same rules will also help you figure out which to avoid.
That's a critical part of the game. Because in investing, "job one" is to make sure you live to trade another day. So a huge part of your long-term success comes down to not losing money in the first place.
I wanted to talk with you about this today because I'm picking up a ton of online chatter claiming that Valeant stock has become a screaming bargain.
And sure, it sounds like a bottom-feeder's dream come true. Since its Aug. 5 high, Valeant stock has dropped more than 65%. If it regained just 69% of its previous high, it would double.
But don't believe the hype.
I ran this stock through the five rules in Your Tech Wealth Blueprint, and what I saw was a deeply troubled company you should stay well away from.
Let me show you why you'll be glad you avoided this company at all costs…
The Stock That Fell to Earth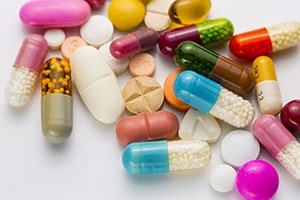 Sometimes the best trades are the ones you never make.
That's certainly true of Valeant Pharmaceuticals International Inc. (NYSE: VRX).
On the surface, Valeant looked like a good bet. After all, you'd be hard-pressed to find a higher flying company.
The Canadian firm used its expertise in skin, stomach, and eye health to garner sales of $8.25 billion last year, more than double the $3.5 billion it earned in 2012.
Not surprisingly, VRX stock shot up to reflect that massive growth.
Until its sudden fall from grace on Aug. 5, the Valeant stock price had soared some 174% in just two years, beating the S&P 500 Index by 634%.
But Valeant may have flown too close to the sun…
Beware of Valeant Stock
To begin with, the company depended on an alliance with Philidor Rx Services LLC for much of its sales. In a practice that departed from industry standards, the "specialty" mail-order pharmacy basically only filled prescriptions with drugs made by Valeant.
And Valeant now faces accusations that it used Philidor to avoid scrutiny over drug prices from health insurers so that it could keep profit margins artificially high.
Let me be clear on something: No one at Valeant or Philidor has been charged with criminal wrongdoing. But this is definitely a messy corporate scandal that raises disturbing questions about Valeant's business practices.
Now then, I'm aware that many speculators are drawn to just this sort of distressed stock in the hopes that it's greatly oversold.
So, to help you determine if this is indeed a "special situation" worth considering, if only for the high-risk portion of your portfolio, let's run Valeant through the five filters of my tech investing system.
Rule No. 1: Great Companies Have Great Operations
You'll find your best returns with well-run firms with top-notch leaders.
Just on this aspect alone, we'd have to give Valeant a failing grade. It has two black marks against it.
Join the conversation. Click here to jump to comments…
About the Author
Michael A. Robinson is a 35-year Silicon Valley veteran and one of the top technology financial analysts working today. He regularly delivers winning trade recommendations to the Members of his monthly tech investing newsletter, Nova-X Report, and small-cap tech service, Radical Technology Profits. In the past two years alone, his subscribers have seen over 100 double- and triple-digit gains from his recommendations.
As a consultant, senior adviser, and board member for Silicon Valley venture capital firms, Michael enjoys privileged access to pioneering CEOs and high-profile industry insiders. In fact, he was one of five people involved in early meetings for the $160 billion "cloud" computing phenomenon. And he was there as Lee Iacocca and Roger Smith, the CEOs of Chrysler and GM, led the robotics revolution that saved the U.S. automotive industry.
In addition to being a regular guest and panelist on CNBC and Fox Business Network, Michael is also a Pulitzer Prize-nominated writer and reporter. His first book, "Overdrawn: The Bailout of American Savings" warned people about the coming financial collapse - years before "bailout" became a household word.
You can follow Michael's tech insight and product updates for free with his Strategic Tech Investor newsletter.