Choosing the best Donald Trump quotes is no easy task, as the Republican presidential front-runner adds to the list almost daily.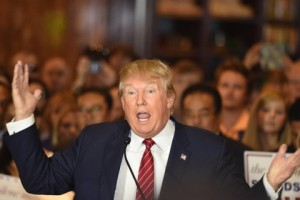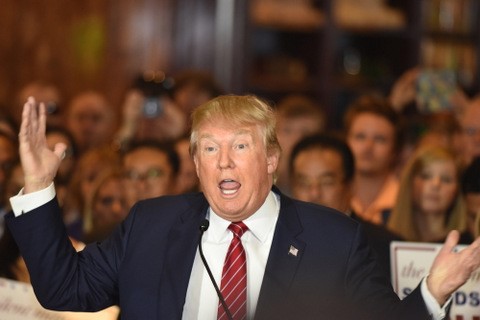 Trump has been making outrageous and offensive statements for years, but now that he's running for president, they're getting more attention. Many of the worst examples aren't even off-the-cuff remarks in a speech, but comments he makes on Twitter (NYSE: TWTR).
Perhaps most amazingly, the real estate mogul's standing in the polls never seems to take a hit no matter what he says.
In fact, despite a recent dust-up over Trump's apparent mocking of a disabled reporter, his poll numbers went up.
According to a Quinnipiac University poll released yesterday (Wednesday), 27% of GOP voters support Trump, up from 24% in a Quinnipiac poll taken a month ago. Trump's Real Clear Politics average is up four percentage points over the past two weeks.
"It doesn't seem to matter what he says or who he offends, whether the facts are contested or the 'political correctness' is challenged, Donald Trump seems to be wearing Kevlar," said Tim Malloy, assistant director of the Quinnipiac poll.
The durability of his support only gets more remarkable when you look at these jaw-dropping Donald Trump quotes:
The 20 Best Donald Trump Quotes
Best Donald Trump Quotes No. 1 – (Twitter, May 8, 2013)
"Sorry losers and haters, but my I.Q. is one of the highest – and you all know it! Please don't feel so stupid or insecure, it's not your fault."
Best Donald Trump Quotes No. 2 – (From an official statement, July 6, 2015)
"What can be simpler or more accurately stated? The Mexican government is forcing their most unwanted people into the United States. They are, in many cases, criminals, drug dealers, rapists, etc. …Many fabulous people come in from Mexico and our country is better for it. But these people are here legally and are severely hurt by those coming in legally."
Best Donald Trump Quotes No. 3 – (Twitter, Aug. 28, 2012)
"Ariana Huffington is unattractive, both inside and out. I fully understand why her former husband left her for a man – he made a good decision."
Think Trump can't get any more outrageous? Read on…