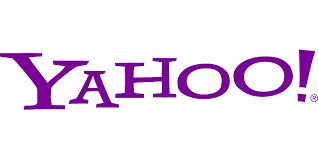 Hours after reports that Yahoo! Inc. (Nasdaq: YHOO) is mulling a sale of its core business, a number of potential buyers were cited. So who will buy Yahoo's Internet business?
The list is diverse and lengthy, indeed. It includes other Internet companies, tech giants, cable firms, telecoms, media conglomerates, and international players.
Among companies expected to express interest are Verizon Communications Inc. (NYSE: VZ), Barry Diller's IAC/InterActiveCorp (Nasdaq: IACI), News Corp. (Nasdaq: NWSA), AT&T Inc. (NYSE: T), Comcast Corp. (Nasdaq: CMCSA), Walt Disney Co. (NYSE: DIS), Microsoft Corp. (Nasdaq: MSFT), and Alphabet Inc. (Nasdaq: GOOG, GOOGL).
Japan's Softbank Corp. (OTCMKTS: SFTBY), the biggest shareholder in Yahoo! Japan, could also emerge as a viable buyer.
Pivotal Research Group analyst Brian Wieser said in a research note Tuesday that he values that business at about $1.9 billion, not including cash on hand. Wieser said realizing value is far from assured since Yahoo's "core business is in seemingly permanent decline."
Private equity firms are also among those who will potentially buy Yahoo's Internet business. Such a move would allow Yahoo to undergo some dramatic restructuring away from nitpicking public eyes. A private equity firm could tap Yahoo's free cash flow while slashing investments.
While Yahoo has sputtered over the last several years amid a declining Internet search market share and some expensive acquisitions that haven't paid off, it still commands a wide reach. Its Internet properties attract more than 200 million monthly visitors in the United States every month.
Here's what Yahoo could do for some prospective buyers...
Who Will Buy Yahoo and Why