The Medtronic stock price was climbing 1% in early trading today (Friday) to $78.13 after the maker of device-based medical therapies posted strong Q2 2016 earnings.
The Dublin, Ireland-headquartered Medtronic Plc. (NYSE: MDT) reported earnings per share (EPS) of $1.03 on $7.06 billion in revenue on Thursday. Revenue for Q2 2016 represents a 62% increase from Q2 2015 revenue of $4.36 billion.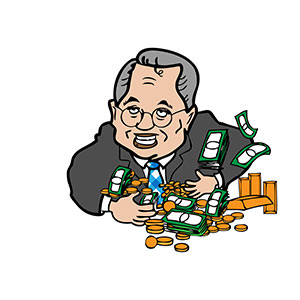 Medtronic produces pacemakers, implantable cardioverter defibrillators, and a variety of other medical products.
According to Bloomberg Business, Medtronic's growth strategy relies on three catalysts: growing sales in emerging markets, bringing new products to market, and convincing insurers and governments that the company's therapies can reduce costs for healthcare systems.
While those strategies have paid off, Medtronic has also used a much more controversial strategy for increasing profitability in 2015: tax inversion.
A tax-inversion deal is a merger between a U.S. and a foreign company designed to allow American companies to move their headquarters outside of the United States.
The move allows companies to escape high U.S. corporate tax rates. Roughly 51 U.S. companies have reincorporated to low-tax locations since 1982, according to Bloomberg.
Originally based in Minnesota, Medtronic completed its acquisition of Dublin-based Covidien for $49.8 billion in January 2015. Ireland's main corporate tax rate is 12.5%, while the U.S. corporate tax rate is 35%.
Medtronic had a tax rate of 18.4% in 2013, according to Forbes, but that was because Medtronic kept earnings from foreign operations outside of the United States and received tax breaks for research and development. So even though Medtronic wasn't paying the full 35%, it has still seen a tax decrease by moving to Ireland.
While the tax-inversion deal has helped the Medtronic stock price climb this year, the deal comes with a major catch...