Facebook Inc. (Nasdaq: FB) CEO Mark Zuckerberg posted a message on Facebook on Dec. 1 stating he was going to donate 99% of his FB shares to charity.
The announcement immediately sent the FB stock price lower, showing that Wall Street was not in favor of Zuckerberg's generosity – but Zuckerberg's donation will not have a negative effect on the FB stock price heading into 2016…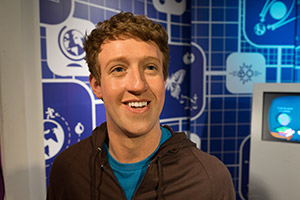 The day following the announcement, the Facebook stock price dropped 1%.
You see, the negative sentiment around Zuckerberg's donation isn't about the actual donation. It's about where his FB shares are being donated…
In his post about the seemingly generous gift, Zuckerberg stated that his FB shares would be donated to the Chan Zuckerberg Initiative. The purpose of the Initiative, run by Zuckerberg and his wife Dr. Priscilla Chan, is "to join people across the world to advance human potential and promote equality for all children in the next generation," Zuckerberg said.
The intentions sound noble, but retail investors scoffed at the fact that the "charity" was formed as an LLC.
Under the LLC, the donation of FB stock means Zuckerberg avoids paying capital gains taxes. And because the Chan Zuckerberg Initiative was not formed as a charitable foundation, Zuckerberg avoids restrictions that apply to charities such as:
How much money must be donated to charity
Who is eligible to receive donations
Mandatory public reporting on financial activity
Zuckerberg's donation may not sit well with some, but it's just a short-term distraction that has temporarily caused fluctuations in the FB stock price…
The long-term profits for FB shareholders should outweigh any concerns about the donation.
This year, Facebook started monetizing one of its social media platforms. And research company eMarketer expects this social media site to bring in close to a billion dollars in ad sales this year alone.
And this new opportunity is just part of the reason the FB stock price is going to continue climbing in 2016…