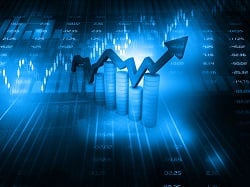 Our Money Morning experts have added to our list of the best stocks to buy now heading into 2016.
Money Morning Defense & Tech Specialist Michael A. Robinson identified a small tech company that has "connected-car" technology in 25 million vehicles on the road today. That number is growing, and so is this company's capabilities.
Executive Editor Bill Patalon has been bullish on one giant multinational corporation for some time. This company is currently undergoing some huge restructuring plans, which could greatly boost its future profitability.
Technical Trading Specialist D.R. Barton has a tech-centric retailer that he's bullish about for the holiday season. He also gave Money Morning readers three other stocks that are smart buys before 2016.
Our Chief Investment Strategist Keith Fitz-Gerald likes a mutual fund that has some of his favorite tech stocks, without the expensive price tag many of those stocks have on their own. This fund offers the perfect balance of appreciation and stability...
Let's take a closer look now at our latest list of the best stocks to buy...
Money Morning's Best Stocks to Buy Now
Car manufacturers are increasingly finding ways to synchronize vehicles with smartphone and computing software. This technology is quickly added to new cars - and not just the luxury models. Standard sedans like the 2015-2016 Honda Accord or 2015-2016 Toyota Camry are now equipped with Bluetooth and multimedia systems. Money Morning Defense & Technical Specialist Michael A. Robinson knows the company that's pioneering this connected-car technology, and it's making serious profits off its nearly 2,000 patents....
One of the best signs a company's stock has a profitable future is heavy insider buying. Money Morning Executive Editor Bill Patalon likes a giant corporation that insiders have bought a total of 885,351 shares of in the past year. That's because this company recently sold off its most unprofitable segments, focusing only on its growth divisions. The company builds everything from aircraft engines to medical-imaging equipment to power generators. These are big growth sectors. The company also boasts a 3% dividend, which is even more incentive for investors to buy and hold it...