The U.S. Federal Reserve is set to gather today (Tuesday) and tomorrow (Dec. 15-16), and members will decide if they'll raise interest rates for the first time in nearly a decade.
The dovish vs. hawkish Federal Reserve argument has been discussed all year, but many investors don't know what the two terms mean and how they affect their portfolios.
Here's a breakdown of the dovish vs. hawkish debate...
Dovish vs. Hawkish: What Do They Mean?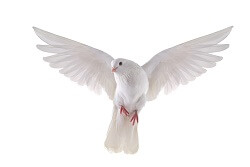 A "dovish" Federal Reserve means the bank favors monetary policies that involve low or zero interest rates. Dovish members believe inflation has a negligible effect on the economy because low interest rates increase consumer spending and bolster economic growth.
"Doves" also prefer quantitative easing as a way to stimulate the economy. Quantitative easing is when the U.S. government transfers a government bond from a commercial bank's balance sheet to its own. The bond then shows up as an asset on the Fed's balance sheet. Once the transfer is completed, the Fed credits the commercial bank with that bond's value. These transactions alleviate banks' debt loads and increase economic activity.
Dovish central bank members like low interest rates because they generally keep more money in circulation. That means it makes the stock market a more attractive place to invest. However, this can be a double-edged sword since prolonged periods of low interest rates can lead to excess spending and inflation.
Until this month, Federal Reserve Chairwoman Janet Yellen has been considered by many to be a "dove." Since assuming office on Feb. 3, 2014, Yellen has kept interest rates at their current level near zero.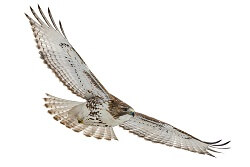 On the other hand, a "hawkish" Federal Reserve favors high interest rates as a way to effectively manage inflation levels. That means the bank is more concerned with avoiding a high inflation-related recession rather than boosting economic growth.
The most recent era of hawkishness was from 2004 to 2006. Over those two years, then Federal Reserve chairmen Alan Greenspan and Ben Bernanke raised interest rates by more than 4%. The last rate hike occurred in June 2006, two years before the stock market crashed and Bernanke had to implement a zero-interest-rate policy.
High interest rates affect various sectors of the stock market differently. Contrary to popular belief, common stock of a publicly traded company isn't immediately impacted by a rate hike. Despite skittishness among investors when it happens, the only thing rate hikes do is make it more expensive for banks to borrow money from the Fed.
But government-issued securities like U.S. Treasury bonds can fall when rates rise. That's because bond prices have an inverse relationship with interest rates.
The reason for the inverse relationship has to do with newer bonds. When interest rates climb, the government issues new bonds at the higher rate. That obviously makes existing bonds with lower rates much less valuable.
Regardless of the dovish vs. hawkish debate, it's critical to know how a rate hike affects different types of stocks.
That's why we developed this guide showing how the four most popular types of assets perform when interest rates go up...
Alex McGuire is an associate editor for Money Morning. You can follow him on Twitter at @AlexMcGuire92.
Like us on Facebook: Money Morning
How the Fed Killed the Housing Market: Don't believe the headlines - there is no housing recovery in the United States. In fact, the Fed's disastrous zero-interest-rate policy has all but decimated the single-family housing industry. These five charts illustrate exactly how damaging that monetary policy has been...