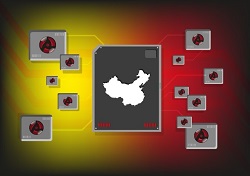 China's World Internet Conference began today, and President Xi Jinping wasted no time telling the world it should treat the Internet more like China does…
In other words, we should censor the Internet.
In his opening remarks, Xi called for "cyber sovereignty."
You see, the Chinese government has censored its citizens' web use for more than two decades.
In 1993, China created the "The Great Firewall" – a massive surveillance system built and operated by China's national police force. The Great Firewall continues to monitor domestic websites, emails, and search engines in China to this day.
Though China has been criticized for its strict Internet regulations, it hasn't slackened its censorship stranglehold one bit.
And now it's given Internet censorship a less unpleasant name: cyber sovereignty.
Here's what else Xi had to say today about the benefits of suppression…
President Xi: Censor the Internet for the Sake of Freedom
"As in the real world," Xi remarked in his opening statement, "freedom and order are both necessary in cyberspace: Freedom is what order is meant for, and order is the guarantee for freedom."
He went on to explain that civilian rights aren't violated in China "as long as they abide by China's laws." He also stressed that the country warmly welcomes enterprises and start-ups from all countries to invest and do business there.
But then he changed his angle and called for the world's nations to join in his country's vision for "Internet freedom."
"Our goal is to make the development of the Internet benefit the 1.3 billion Chinese people, to further benefit people all over the world," Xi said. "All countries should join hands to curb abuse of information technology, against Internet surveillance and cyber attacks, against a cyber space arms race."
He then hinted to the conference attendees – including executives from Baidu Inc. (Nasdaq: BIDU), Alibaba Group Holding Ltd. (NYSE: BABA), JD.Com Inc. (Nasdaq: JD), LinkedIn Corp. (NYSE: LNKD), and Apple Inc. (Nasdaq: AAPL) – that joining in China's vision would prove profitable for the private sector.
This is an interesting proposition indeed, seeing as how many Western sites – Facebook, Twitter, Google, WordPress, and Instagram among them – are banned in China.
Want more info on China's push to "censor the Internet"? Find us on Twitter @moneymorning or like us on Facebook!
Capital Controls Are Here: If you think you can always get cash out of your bank account when you want it, you're wrong. Banks can restrict access to deposits – or confiscate them – and yet the general public has no idea these "laws" exist. Here's how this nightmare could impact you…