Today (Wednesday) marks the end of the two-day Federal Open Market Committee (FOMC) meeting this week. Investors speculate that the U.S. Federal Reserve will raise interest rates - the first rate hike since June 2006.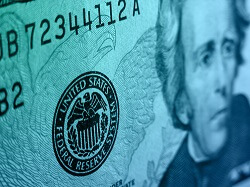 At today's FOMC meeting, the Fed will decide whether the U.S. economy is healthy enough for an interest rate hike. It will look closely at the U.S. employment situation, inflation, and the global economy. If these indicators show the U.S. economy has recovered from the Great Recession, then we expect the Fed to raise rates by a quarter of a percentage point (0.25%), according to Money Morning Capital Wave Strategist Shah Gilani.
So far, the Fed's go-to indicators suggest a green light for a December rate hike.
The economy added 211,000 new jobs in November and 271,000 new jobs in October. According to Fed Chairwoman Janet Yellen, any jobs report that shows more than 200,000 job additions is good, so the past two reports have been positive in the Fed's eyes. The economy is also at 5% unemployment, which is considered full-employment (the optimal level of unemployment in an economy). In her last public statement, Yellen suggested that the economy was on track to reach the Fed's 2% inflation target.
To be sure, no one knows for certain whether the Fed will raise rates at the FOMC meeting today, but it looks more than likely. Ninety-two percent of business and academic economists think the Fed will hike rates, according to The Wall Street Journal. And the CME Group, one of the largest futures and options exchanges in the United States, says there's nearly an 80% chance the Fed will raise rates.
Now let's break down what effect a December rate hike will have on the markets.
What Will Happen to Markets After the FOMC Meeting Today?