Will the stock market crash today following a December rate hike announcement from the U.S. Federal Reserve?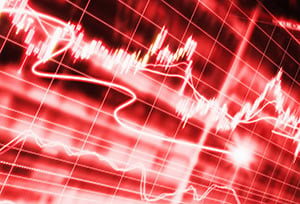 The Fed is expected to raise interest rates today (Wednesday) for the first time since June 2006. To decide if it's a good time to raise rates at today's FOMC meeting, the Fed will look closely at the U.S. employment situation, inflation, and the global economy. If these indicators show the U.S. economy has recovered from the Great Recession, then we expect the Fed to raise rates by a quarter of a percentage point (0.25%), according to Money Morning Capital Wave Strategist Shah Gilani.
While a Fed interest rate hike could send stocks lower this afternoon, investors should not expect a stock market crash today.
According to Gilani, a December rate hike might not have much of an effect on stocks. That's because it's already "baked in" to the equities market. Investors have been anticipating the Fed to raise rates for such a long time, they've adjusted their stock investments to accommodate for a December rate hike.
Plus, Fed Chairwoman Janet Yellen has stressed multiple times that the Federal Reserve will be raising rates very slowly.
Gus Faucher, a senior macroeconomist at PNC Financial Services Group, said in an interview with The Guardian that he thinks the Fed will increase rates to 1% by the end of 2016. If so, that pace is slow enough to ensure equities won't be slammed by investor panic.
However, some stocks will feel the impact more than others - namely, those carrying a lot of floating-rate debt. And companies with junk-rated debt could get hit particularly hard.
Stay informed on what's going on in the markets by following us on Twitter @moneymorning or liking us on Facebook.
China Just Opened Your Next Window of Opportunity: By scrapping its one-child rule, China's created a massive investment opportunity. This policy reversal will drive an historic shift in production and consumption that will double the size of China's economy by 2035. The time to act is now. Here's how to align your money for maximum profit...