If you're anything like me, chances are you love to read. And if you're not, I hope you pick up the "habit."
Why?
Simply because what you do every day has a major impact on your wealth.
Reading, in particular, is a "rich habit," according to author Thomas Corley, who spent five years studying the lives of rich people and poor people as part of his research for "Rich Habits: The Daily Success Habits of Wealthy Individuals."
I can't say I disagree.
Reading provides three key elements successful investors need: mental stimulation, knowledge, and stress reduction. All help you form new brain pathways called synapses while strengthening existing mental connections.
Today I've got eight investing books for you that I think you're going to like as much as I do. Every one of which can help you get a profitable head start on 2016.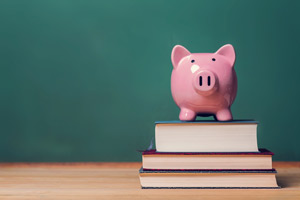 Let's get started.
Studies show that nearly 70% of rich people set daily, monthly, and annual goals. What's more, they complete 70% of the tasks they set out for themselves daily.
According to Corley, more than 88% of rich people read at least 30 minutes a day for the purpose of self-improvement. That stands in stark contrast to just 2% of poor people.
The way I see it, reading is a big part of success because you have to sort out everything from vocabulary to context. If you've ever solved a mystery or figured out a plot before turning the page, for example, that's because your mind is working on connections that, many times, are totally invisible to your conscious thought.
I find that to be a compelling idea – every page I turn adds to knowledge that can never be taken away from me.
Especially when it comes to the financial markets.
It took me years to figure that out and, now that I have, I know that I'm better equipped to find new opportunities and handle any challenge the markets can throw at me.
I want you to have the same advantage.
So pull up a chair, grab your favorite libation, and settle in around the fireplace this holiday season.
You might be surprised just how "profitable" reading can be.
Here are my favorite investment books to read and share in 2016… for starters.
8 Investing Books to Read in 2016
Join the conversation. Click here to jump to comments…
About the Author
Keith Fitz-Gerald has been the Chief Investment Strategist for the Money Morning team since 2007. He's a seasoned market analyst with decades of experience, and a highly accurate track record. Keith regularly travels the world in search of investment opportunities others don't yet see or understand. In addition to heading The Money Map Report, Keith runs High Velocity Profits, which aims to get in, target gains, and get out clean, and he's also the founding editor of Straight Line Profits, a service devoted to revealing the "dark side" of Wall Street... In his weekly Total Wealth, Keith has broken down his 30-plus years of success into three parts: Trends, Risk Assessment, and Tactics – meaning the exact techniques for making money. Sign up is free at totalwealthresearch.com.