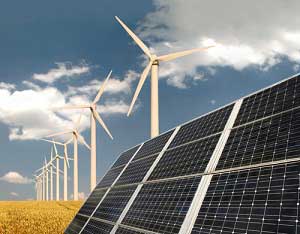 Solar energy stocks outperformed the rest of the energy sector by a huge margin this year.
The Bloomberg Global Solar Energy Index has beaten the NYSE Arca Oil & Gas Index by 22.2% in 2015. High-volume solar energy stocks like SunPower Corp. (Nasdaq: SPWR) and First Solar Inc. (Nasdaq: FSLR) have soared 19.1% and 50% this year, respectively. The Dow Jones has fallen 0.9% in the same time.
And according to Money Morning Global Energy Strategist Dr. Kent Moors, 2016 will be an even better year for solar energy stocks.
"There's now a confluence of technology and economy that assures these new energy sources will continue to be adopted and improved upon - at ever-increasing rates," Moors said earlier this month. "This year we'll see alternatives take an outsize position in the sector."
And there's one huge factor that will drive the solar energy sector's growth in 2016...
Why We're Buying Solar Energy Stocks in 2016
The biggest reason solar energy stocks will see big gains in 2016 is growing demand outside of the United States.
You see, the U.S. used to be the only driver of solar energy demand. According to the Solar Energy Industries Association (SEIA), the number of solar panels installed in the United States increased 30% from 2013 to 2014. Meanwhile, market research firm IHS Inc. (NYSE: IHS) reported European solar demand declined by 30% over the same period.
Now the industry is growing faster than ever outside the Western hemisphere. The solar markets in China and Japan are on track to grow 17.3% and 10.4% by the end of the year, respectively. That's because the average price of a solar panel has fallen by more than 60% since 2011 due to their increasingly efficient production.
"Solar power is currently booming all over the world," Moors explained earlier this month. "Last year, China led the charge into clean energy funding, and it will build on its $83 billion investment there in 2016."
But there's another region seeing even higher demand. In fact, one country's solar demand is so high that its government is investing $100 billion to install solar panels over the next several years...
Solar Energy Stocks Will Rise in 2016 Thanks to These Two Countries