To signup for Profit Alerts, click here.
I spent last week in Tokyo where I celebrated Christmas with a huge, greasy bucket of Kentucky Fried Chicken. That might seem like an odd choice, given how you probably tucked into a turkey, goose, or juicy slice of ham - but I'll tell you why in a minute.
First, though, I want to share what I found on my trip to Japan.
It's proof positive that we're on the right track and, once again, we may beat a lot of people to the best investments, just like we did in September 2011, when I told subscribers to short the yen a full six months and 150% ahead of George Soros and other big names who would subsequently make headlines for doing the same thing.
This time around the profits could be even bigger if you understand what's happening and why.
Picking Up on What You Don't Hear Can Be Immensely Profitable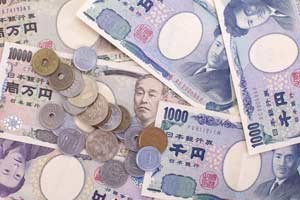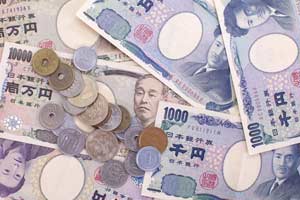 As you know, I'm a huge believer in first-hand knowledge when it comes to identifying the most profitable investments, and that's why I spend a lot of my time travelling.
I've been coming to Japan since the late 1980s, both as a businessman and as a husband. I bring this up because between my work, my marriage, and raising our boys there, I've gotten an up-close-and-personal look at a country that's still a mystery to too many people - certainly for most analysts, who do little more than check into a hotel, visit a company or two, then fly home.
More to the point, though, I've personally lived through the Japanese "go-go era" and the Lost Decade that's now entering its 24th year.
It's a perspective that gives me remarkable insight into the stimulus programs now being undertaken in the United States, Europe, and by more than 80 central banks around the world. And it's a very powerful road map when it comes to uncovering very profitable opportunities not just in Japan but throughout the global economy.
This trip, in particular, stands out because of what I've seen over the past few days. It may well be the most important tea leaf yet when it comes to the next stage in Japan's phased economic recovery, as well as its investment potential.
First, it's quiet.
Japan's Quieter Streets Mark an Industrial Shift
Tokyo used to be a cacophony of noise. Between the 13 million people who live there, the cars, the trucks, trains, and scooters, the sensory input is usually overwhelming.
Now, though, for the first time in more than 20 years, I find myself stunned by the fact that I can hear myself think as I walk through the tiny streets and alleys. Even Oku-Shibuya, which is what they call "inner Shibuya" (a district famous for its nightlife and cosmopolitan vibe) is strangely quiet.
It took me a while to put my finger on it, but the sound of voices and laughter has replaced the incessant buzzing and rumbling of vehicle traffic. The air is clear and cleaner than it's been in years. Many of the signs and fences are no longer covered in exhaust soot.
Then it hit me as I crossed the "scramble" in front of the Shubuya Station with tens of thousands of people... most of the cars sitting at the lights are hybrids of one form or another. That's why I could hear everything and everybody else.
The ramifications are enormous on every level, and most investors have at least a passing familiarity with Japanese technological prowess. What they're missing, though, is what happens next...
Japan doesn't just want to lead the clean tech revolution when it comes to cars. They want to lead the world in autonomous technology in all its forms... by 2020. The mission has the potential to become a rallying point in a once great but now broken and demoralized economic engine.
Nissan Motor Co. Ltd. (OTCMKTS ADR: NSANY) CEO Carlos Ghosn made a very interesting observation at the Tokyo Motor Show earlier this week, noting that tech companies like Google, Apple, and Uber are ready to take "as much [intellectual] space as we are willing to abandon."
I've already identified several key players and set up meetings for early 2016 that I'll be telling you about shortly.
By the way, the Shibuya Station intersection is reportedly the world's busiest, and the YouTube footage is fascinating if you've never been there. You cannot believe the sheer number of people in motion - or at least I can't, and I've been there dozens of times.
Second, it's cheap.
The Japanese Yen Is Being Ravaged by Abenomics
We hear in the West that Japan has to lower the value of its currency, the yen, to compete effectively, and that's a trend we've exploited repeatedly with triple-digit results. But being on the ground gives you a fresh perspective.
Most investors are simply stunned when I tell them that it's cheaper to live in Japan now than it is to live in the United States or Europe.
Tokyo, for example, has long been regarded as one of the world's most expensive cities. Yet, now that Abenomics has taken hold, the yen has dropped by more than 60%, from 74 yen to the dollar to 120.25 currently.
[mmpazkzone name="in-story" network="9794" site="307044" id="137008" type="4"]
Food, clothing, services... it doesn't matter. The stimulus the government has so desperately implemented has created a massive deflationary cycle. My hotel is under $100 a night. I've eaten like a king and not broken the bank. My breakfast, formerly a $50 affair 15 years ago, set me back $9 yesterday. The beer that set me back $15 a few years ago was $5 last night.
That's a massive resurgence in affordability and stands in stark contrast to the hyper-expensive world experienced by Bill Murray's character in the hit 2003 film "Lost in Translation."
It's only a matter of time before the West follows, which is why I'll continue to urge you to avoid most "nice to have" investments in any nation that thinks it's going to print its way out of a global financial crisis that was caused by too much money to begin with. It's also why I'm now latching onto a shift in consumerism that will take hold worldwide.
One Japanese company, in particular, is blazing a trail that gives it unprecedented pricing power. I'll share it with you early next spring, after I've confirmed my hunch with its CEO and completed my research.
And third, Japan's population is getting older.
Japan's Demographic Revolution Will Keep Driving This Triple-Digit Profit Play
Japan has the worst demographics on the planet when it comes to maintaining a workforce that's young and vibrant enough to support and stabilize a strong economy. Between a graying population, a lack of workers, and young people who don't seem to be interested in sex let alone children, the situation is only getting more dire.
However, Japan still has the most important thing it's ever had in its corner - an entrepreneurial scene that's blossoming anew. To see what I mean, look at what's happening there with robotics.
Many firms are embracing robots not as a replacement for human workers but as colleagues. This is hard to imagine for most Westerners, especially when we've been raised in a culture crafted by apocalyptic visions of "The Terminator" or robots like C3PO of Star Wars fame.
But here in Japan, people are learning to deal with robots in simple, matter-of-fact ways.
The fact that even conservative companies are investing heavily in this tells me that the change has taken hold in a way that most people haven't picked up on in the West. Unemployment in Japan is 3.3%, near 20-year lows. The government has earmarked 2.2 billion yen for small and mid-sized companies to invest in robotics.
I've already explained how I believe human augmentation will be much more prevalent in the United States and Europe than anyone realizes by 2020. But in Japan, the future's already here.
In May 2015, Prime Minister Abe hosted a conference that was called, ironically, the Robot Revolution Initiative Council. In front of representatives for more than 200 companies and universities backing the project, he called on Japan's private sector to "spread the use of robotics from large-scale factories to every corner of Japan's economy and society."
We've been tapped into this via our Unstoppable Trends and human augmentation, in particular, for years. But now, after this trip, I believe the time is finally right to move up the ladder and into the "brains" that make machine learning possible, so I'm meeting with two companies at the forefront of robotics that will have worldwide licensing potential in the next five years.
And if you're wondering what to do now?
Continue to buy the Proshares UltraShort Yen (NYSE Arca: YCS). It's a strong play for Japan's demographic woes but also the raw economic ambition that's taking hold. That's because the nation will have to continue cheapening its currency to pull this off; incidentally, I think there's another 60% or so to go before the yen settles out around 200 to the dollar.
Then, stay tuned for a fresh round of Japanese-specific recommendations in the months ahead as my meetings and research ramp up.
Oh... I almost forgot. Back to the Kentucky Fried Chicken.
Living as an expat, you learn to make do with what you can find in many countries. It's part of the adventure.
The Tokyo tradition of KFC on Christmas Day apparently started in 1974 when a group of expats who couldn't find turkey wound up at the restaurant.
Now it's a huge marketing event, and you've got to place your order well in advance or risk going hungry. The most popular item is the Family Bucket, which comes with a salad and chocolate cake for about 4,000 yen, or roughly $33.
Naturally, you order by logging into the company's "Kentucky Christmas" web page, which in Japanese somehow seems entirely logical.
Follow us on Twitter @moneymorning or like us on Facebook.
Editor's Note: The Japanese economy is already mobilizing for a full-scale robot revolution, but Keith has predicted a human augmentation boom for years now that independent research is starting to bear out. The human augmentation market is expected to swell to $1.135 billion in just four years, but Keith thinks even the 1,117% projected growth is conservative. That's why he's already recommended a little robotics company to Total Wealth readers that he believes is uniquely positioned to ride the robot revolution. For a full and free report, including ticker symbol, sign up for Total Wealth here.
About the Author
Keith is a seasoned market analyst and professional trader with more than 37 years of global experience. He is one of very few experts to correctly see both the dot.bomb crisis and the ongoing financial crisis coming ahead of time - and one of even fewer to help millions of investors around the world successfully navigate them both. Forbes hailed him as a "Market Visionary." He is a regular on FOX Business News and Yahoo! Finance, and his observations have been featured in Bloomberg, The Wall Street Journal, WIRED, and MarketWatch. Keith previously led The Money Map Report, Money Map's flagship newsletter, as Chief Investment Strategist, from 20007 to 2020. Keith holds a BS in management and finance from Skidmore College and an MS in international finance (with a focus on Japanese business science) from Chaminade University. He regularly travels the world in search of investment opportunities others don't yet see or understand.