The TSLA stock price fell 7% in intraday trading Monday on news that Tesla Motors Inc. (Nasdaq: TSLA) missed vehicle delivery expectations in 2015.
The company reported 2015 total deliveries of 50,580 vehicles, which did fall within Tesla's guidance of 50,000 to 55,000 deliveries, according to Business Insider. But at the start of 2015, CEO Elon Musk stated his company would deliver 55,000 vehicles.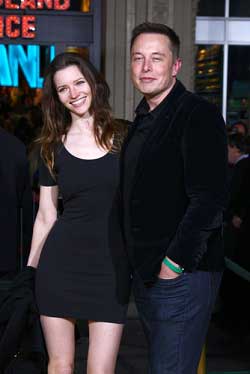 You see, Musk is known for making lofty goals - but that only makes us more bullish on the TSLA stock price for 2016...
In his 2015 book, "Elon Musk: Tesla, SpaceX, and the Quest for a Fantastic Future," author Ashlee Vance provided an account of why missing deadlines is ingrained in Tesla's culture.
"If you asked Elon how long it would take to do something, there was never anything in his mind that would take more than an hour," stated Jim Ambras, Musk's vice president of engineering at his former company, Zip2. "We came to interpret an hour as really taking a day or two, and if Elon ever did say something would take a day, we allowed for a week or two weeks."
But when Tesla isn't able to deliver on Musk's expectations, the Tesla stock price drops...
When Tesla released its Q4 2014 earnings report, it revealed that it had only delivered 9,834 vehicles. Tesla's guidance was that it would make 11,000 deliveries for Q4, and the Tesla stock price closed at a loss of 4.66% the day following the Feb. 11 report.
And even though many investors are worried about the missed deliveries, Money Morning readers shouldn't judge Tesla on that figure alone...
You see, deliveries can be delayed because of bad weather, customers not being home to accept deliveries, and other outside factors that have nothing to do with Tesla's core competencies. Production and demand are the real catalysts for the Tesla stock price.
Wall Street is overlooking that bigger picture. Here's why production and demand will drive the TSLA stock price higher in 2016...
The TSLA Stock Price Will Soar Because of Electric Car Demand
The TSLA stock price is down today because Wall Street is focusing on Tesla missing delivery expectations.
But Money Morning readers need to focus on Tesla setting a record for the most built vehicles in the company's history.
In 2014, Tesla produced 35,000 cars. The 50,580 built cars in 2015 represent a 30.8% increase in production year over year.
And the demand for electric vehicles is only going to push Tesla's production totals even higher. By 2020, Pike Research projects that annual worldwide sales of plug-in electric vehicles will reach 3.8 million.
Musk is already anticipating that demand, even if the rest of Wall Street and the auto industry are late to catch on...
According to Business Insider, Musk's goal is to build 500,000 vehicles annually by 2020.
To boost production and keep up with the demand, Musk tweeted on Nov. 19 that he was looking to hire "hardcore software engineers" for his Autopilot software team.
Musk plans to hire 4,500 new employees in California alone over the next four years.
This is great news for current TSLA shareholders, as the increased workforce will increase production, which will lead to increased revenue.
Because of volatility like we're seeing today, TSLA is not a short-term buy. But Musk's desire to create revolutionary products and become the leader in the electric vehicle market means that Tesla is a stock to buy and hold for the long term.
"I don't want to seem like a Johnny-come-lately or that I'm chasing a fad or just being opportunistic," Musk told Vance for his book. "I'm not an investor. I like to make technologies real that I think are important for the future and useful in some sort of way."
Money Morning Technical Trading Specialist D.R. Barton is very bullish on TSLA stock long term and believes that Tesla is "head and shoulders ahead in the electric car front."
Here's what Barton predicted for Tesla and the TSLA stock price in 2016...
Jack Delaney is an associate editor for Money Morning. You can follow him on
Twitter
 and follow Money Morning on 
Facebook
.