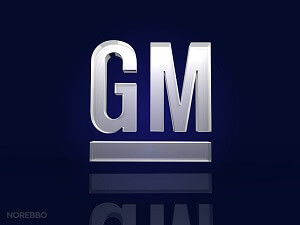 After General Motors Co. (NYSE: GM) announced Monday a $500 million partnership with ride-hailing company Lyft, many are wondering if now is the time to buy GM stock.
Despite the major announcement, the GM stock price dropped more than 3% in morning trading.
GM's investment in Lyft highlights the increasing pressures on traditional automakers to keep pace with a growing number of trends shaking up the industry. Those trends include new safety features, self-driving cars, and the expanding availability of rail-hailing apps.
"We think the owner-driver model, the traditional model, will remain a very, very significant part of the transportation model," GM President Dan Ammann told USA Today. "But we see ride-sharing, in particular, growing very rapidly."
GM's investment in Lyft is part of the company's plan to start manufacturing self-driving cars. GM forecasts that when self-driving cars eventually appear on roads, they will be initially adopted by people hailing rides, not individual car purchasers.
Lyft will use GM's investment to build new products and spread awareness about the brand. The partnership will also launch a rental program that allows Lyft drivers to rent GM vehicles.
The San Francisco startup has rapidly increased its presence and offerings in recent years. New products include Lyft Line, a carpooling service that reduces costs for riders. Lyft has also inked deals with major brands like Starbucks Corp. (Nasdaq: SBUX) and pop stars like Justin Bieber to broaden its reach.
Lyft now reaches 190 cities. That's up from 65 in early 2015.
Yet with a $5.5 billion valuation, Lyft is dwarfed by its larger and better-known rival Uber...
Uber is valued at $62.5 billion, or about 14 times Lyft's value. Uber's valuation also surpasses GM's market cap of $50.77 billion.
While the partnership with Lyft could be seen as a catalyst in the new year, GM stock still faces four major challenges in 2016. And every investor needs to know about them before they decide whether to buy GM stock...
4 Bearish Factors for GM Stock in 2016
 Issue No. 1: Stocks got off to a rocky start in 2016. The Dow plummeted more than 440 points intraday Monday after stocks in China tumbled, triggering the first-ever trading halt on Chinese exchanges. Weak manufacturing data in the Asian nation was behind the rout. Worries over a further slowdown in China, the world's second-largest economy, are mounting. The Detroit automaker has been the sales leader among global automakers in China for six consecutive years. Any economic slowdown in China could have a major impact on the GM stock price in 2016.
Issue No. 2: Middle Eastern tensions have also accelerated this week. Saudi Arabia executed a Shiite cleric on Sunday, igniting a diplomatic crisis between the kingdom and Iran. The situation sparked concerns of a possible disruption in oil supplies, which could cause oil prices to spike. Low oil prices were a key driver of auto sales over the last year.
 Issue No. 3: Sales of SUVs and crossovers surged in 2015, while midsize sedan sales slowed. Midsize SUV sales rose an estimated 12% last year, double the overall market. Non-premium SUVs and crossover sales surged 30% over the last two years, according to IHS Automotive. The trend is expected to continue in 2016. Top sellers in those segments include crossovers such as the Ford Escape, Toyota Rav4, Honda Pilot, and Jeep Grand Cherokee. None of those models are GM brands.
Issue No. 4: GM ushered in 2015 with a switch recall that led to $900 million in penalties by the U.S. Justice Department, as well as claim settlement charges of $575 million. Most claims have been paid, but some are still outstanding.
In the last 12 months, the GM stock price has fallen more than 6%. In the past five years, GM stock has dropped 12.5%.
Tuesday morning, GM stock was down 3.18% at $32.25. Just two days into 2016, GM stock is off 5.2%.
Stay informed on what's going on in the markets by following us on Twitter @moneymorning or liking us on Facebook.
The Gold Mining Revolution: Technological advancements in gold mining have been stagnant, but one tiny Canadian company is about to change that. Its special extraction method will slash production costs and send gold prices soaring. In fact, this nano cap could disrupt the entire industry...
Related Articles: