It's been a rough week for global stock markets, with the Dow Jones Industrial Average falling 5.2% to start 2016. But despite the sell-off, five hot penny stocks to watch this week have logged impressive double-digit gains.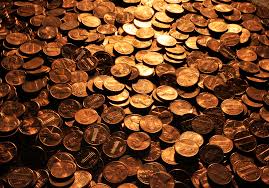 Penny stocks are defined as stocks that trade at or under $5 a share. And hot penny stocks can rack up triple-digit returns in short periods of time. That means some quick lucrative returns from modest investments.
But penny stock investing can be risky for investors who haven't done the proper research.
While penny stocks can bring huge profits, they can also bring big losses and high volatility. That's why Money Morning experts advise that penny stocks should only represent a small percentage of any portfolio. And one stock should never account for more than 2% of your investing capital.
Money Morning Chief Investment Strategist Keith Fitz-Gerald says the key to finding the best penny stocks in 2016 is no different than finding other great investing opportunities. You need to know what to look for and have the right risk tolerance and perspective.
Here are five hot penny stocks that need to be on every investor's radar this week…
This Week's Hot Penny Stocks No. 1: AmerElecTech Inc. (Nasdaq: AETI)
 American Electric Technologies Inc. (Nasdaq: AETI) provides power delivery solutions to the worldwide energy industry. The Houston-based company operates through two segments: Technical Products and Services (TP&S) and Electrical and Instrumentation Construction (E&I). Tuesday, AETI entered into a new $8.5 million credit facility. The news sent shares surging 69% to $3.55. Wednesday, AETI secured a $7 million award to provide a turnkey power delivery solution for a new U.S.-based 700-megawatt natural gas-fired, combined-cycle power generation facility. That's why AETI tops our list of hot penny stocks to watch now.
Continue reading for the rest of this week's hot penny stocks to watch…
This Week's Hot Penny Stocks No. 2: Heat Biologics Inc. (Nasdaq: HTBX)
Heat Biologics Inc. (Nasdaq: HTBX) is a North Carolina-based clinical-stage biopharmaceutical company. It's focused on the development and commercialization of novel off-the-shelf cellular therapeutic vaccines for a range of cancers and infectious diseases. Its Immune Pan Antigen Cytotoxic Therapy platform technology is designed to educate and stimulate the immune system to combat cancer. Shares finished Tuesday with a 55.1% gain at $3.66, likely in anticipation of a corporate presentation at the 8th Annual Biotech Showcase Jan. 11-13 in San Francisco. In November, HTBX announced positive results from its phase 1 trial for the treatment of high-risk, non-muscle invasive bladder cancer. HS-410 had a positive safety profile and was well-tolerated, with no patients discontinuing the trial due to adverse events.
This Week's Hot Penny Stocks No. 3: Athersys Inc. (Nasdaq: ATHX)
Athersys Inc. (Nasdaq: ATHX) is a biotechnology company focused on research and development in the field of regenerative medicine. The Ohio-based company's lead platform product, MultiStem cell therapy, is an allogeneic stem cell product in phase 2 clinical trials for the treatment of ischemic stroke, inflammatory bowel disease, and respiratory distress. Shares jumped 25% to $1.35 intraday Friday on news of a partnership and license agreement with Tokyo-based Healios K.K. The collaboration will focus on the development and commercialization of novel cell therapy treatments, including MultiStem for the treatment of ischemic stroke and potentially other indications, in Japan. Stroke is major problem in Japan and globally. Current available treatments, such as tPA and mechanical thrombectomy, must be administered within the first several hours of a stroke. Intravenous administration of MultiStem within 36 hours of the occurrence of a stroke has been shown to be safe, well-tolerated, beneficial, and an effective treatment. The off-the-shelf administration of the product could be a simple and universal approach to treating acute stroke patients.
This Week's Hot Penny Stocks No. 4: CounterPath Corp. (Nasdaq: CPAH)
CounterPath Corp. (Nasdaq: CPAH) is a Canadian company that designs, develops, markets, and sells personal computer and mobile application software, as well as gateway server software, globally. Its products include Bria softphone suite, which enables consumers and business users to make voice over Internet protocol (VoIP) audio and video calls, send instant messages, and manage their presence using desktop computers and laptops, smartphones, and tablets. It also offers Bria Virtualized Edition, a VoIP softphone application for the desktop-as-a-service/virtual desktop infrastructure markets. Shares finished Thursday up 19.2% and rose another 1% Friday to $2.50 after announcing a three-pronged, go-to-market channel strategy to expand Bria and Stretto distribution. The approach will enable CounterPath to reach small through large enterprises with a scalable solution aimed at emphasizing the value of each segment.
This Week's Hot Penny Stocks No. 5: RTI Surgical Inc. (Nasdaq: RTIX)
RTI Surgical Inc. (Nasdaq: RTIX) designs, develops, manufactures, and distributes orthopedic and other surgical implants for use in various surgical procedures worldwide. The Florida-based company provides natural tissue implants as well as metal and synthetic implants for the treatment of spinal and other orthopedic disorders. Shares popped 15% to $4.09 Friday morning after providing preliminary Q4 and full-year 2015 results. Worldwide Q4 revenue is expected to come in at $76.1 million, up from $70.9 million year over year (YOY). Domestic Q4 revenue is forecast at $70.6 million versus $65.4 million YOY. Worldwide revenue is projected at $282.3 million for FY2015, up from $262.8 million in FY2014. For the full-year 2015, RTIX's direct business grew 9.6% on stronger than expected orders from certain commercial distributors. The company will release its full fiscal Q4 and FY2015 results Feb. 16.
Stay informed on what's going on in the markets by following us on Twitter @moneymorning or liking us on Facebook.
The Gold Mining Revolution: Technological advancements in gold mining have been stagnant, but one tiny Canadian company is about to change that. Its special extraction method will slash production costs and send gold prices soaring. In fact, this nano cap could disrupt the entire industry…